SNK Playmore Unleashed Retro Arcade Titles for Sony PS3
Just in case you have not noticed, SNK Playmore has released a whole bunch of retro arcade titles on the Playstation Store this week for the PS3. They are all at a 20% discount for Playstation Plus members right now (which basically means anybody who got onto the "Welcome Back" promo stand to gain from this as well). The following is the list of games:
Athena
Guerrilla War
HAL21
Ikari Warriors
Marvin's Maze
Ozma Wars
Sasuke vs. Commander
Vanguard
NEOGEO Station:
Baseball Stars 2
The King of Fighters 95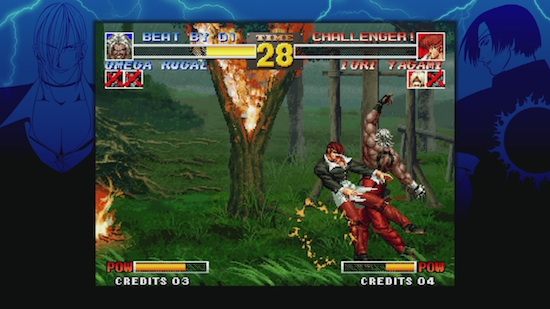 Yup, it's great to be a retro SNK Playmore fan at the moment. Despite not having access to arcades at an early age, I did play a port of Ikari Warrior on a Micro Genius and absolutely loved the game. From the list, I've tried out Ikari Warriors, Vanguard and The King of Fighters 95. The latter is one difficult game to play IMHO.
Anyways, what are you waiting for? Head over to the PSN Store to grab these games now. Stay tuned to Nine Over Ten 9/10 for reviews :).
Powered by

Sidelines
Previous Post BlibBlob (iPhone) Game Review: Disappointing, Boring Platforming Experience
Next Post Nintendo 3DS Price Cut This August