Indie Developer DR Studios to Release Bug Wings (iPhone, iPad)
Here's something to look forward to come June the 2nd. Indie game developer DR Studios is going to release Bug Wings, a tilt-controlled arcade game on the iTunes App Store for the iPhone and iPod touch (USD 0.99) and iPad (USD 2.99).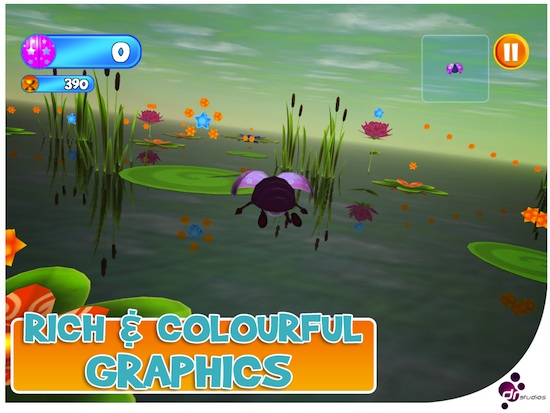 Players take control of a colourful bug, gliding and guiding the tiny bug across the skies above the Great Pond, locating missing pollen, landing safely on flowers and lily pads with the precious cargo without ending up into the ware. Big points are accumulated by collecting as much pollen as possible while aiming at the stars which multiply the player's landing tally for those ultimate high scores.
New levels and bonuses are unlocked as the players progress through the game and as they revisit previous levels to beat previously set high scores. With both single player story mode and multiplayer mode for up to four players, Bug Wings is a game with bugs in that players will love.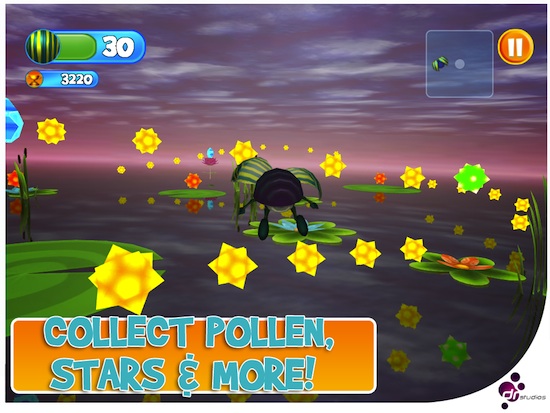 Don't forget to check out the official website at www.bugwings.net or follow the game on Twitter at www.twitter.com/BugWings.
Powered by

Sidelines
Previous Post Outwit Menacing Aliens with Joe Versus (iPhone)