Oceanhouse Media Announces Enchanted Tales: Snow White for iOS, Android
Oceanhouse Media brings the classic timeless tale of Snow White onto iOS and Android devices with a new digital book app, titled Enchanted Tales: Snow White. Adapted from the animated film Snow White by Golden Films, this retelling of the classic fairy tale is the first in a series of omBooks (Oceanhouse Media digital books) from the Enchanted Tales collection. Golden Films is the latest licensing partner to sign on with Oceanhouse Media.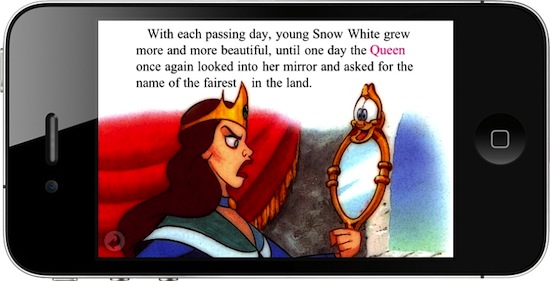 Diane Eskenazi, founder of Golden Films, started the film production company to create non-violent, family entertainment that is both educational and inspirational. Several of the company's films have received industry awards from family organizations, including KIDS FIRST!, The Dove Foundation and Parents' Choice.
"As digital publishers, we love to see this medium used in a positive nature to encourage kid-friendly storytelling," said Michel Kripalani, founder and president of Oceanhouse Media. "Golden Films' philosophy is in line with Oceanhouse Media's mantra of creating apps that uplift, educate and inspire. We're happy to have them join us as a licensing partner."
In Enchanted Tales: Snow White, the Princess Snow White spends her days playing with her childhood friend, the Prince. When her stepmother, The Evil Queen, decides the kingdom isn't big enough for both of them, the young princess flees into the forest, taking refuge in a cottage inhabited by seven humorous dwarfs. Soon, she and the dwarfs are living happily ever after until a sinister old woman arrives carrying a shiny, red apple with a secret potion inside. Can the dwarfs save Snow White from the awful apple? Will the Prince ever see his childhood friend again?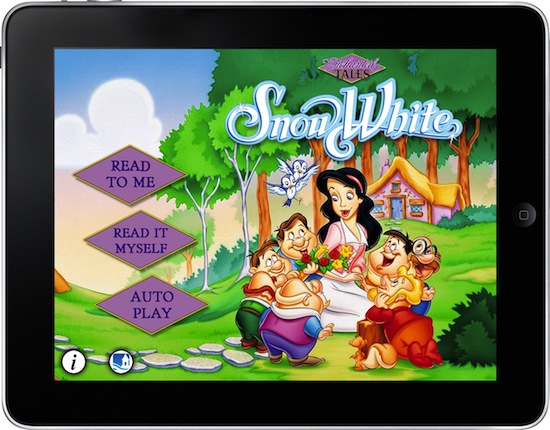 "Young readers will enjoy the drama and humor of these classic tales while interacting with features that reinforce their reading skills," said Eskenazi. "Oceanhouse Media is a wonderful partner who has successfully turned our films into digital book apps that stay true to our company's mission."
The Enchanted Tales: Snow White omBook features three options: Auto Play (geared toward younger readers), which plays like a movie by automatically reading and turning pages; Read to Me, which allows users to listen to the narrated story with words highlighted as they are read; and Read It Myself, which lets users read the book in its traditional format. Special features include original artwork, picture/word association, word highlighting, professional audio narration and scene-by-scene custom background audio featuring classical music by some of the best loved composers.
Check out the iOS version over here and the Android version over here.
Powered by

Sidelines
Previous Post Space Cleaner (iPhone) Dedicated To Yuri Gagarin's 50th Anniversary of Space Flight
Next Post This Week In Comics: Green Lantern, X-Men, Batman, Venom and Captain America