Shadow Era is the First Full-Scale Trading Card Game for iPhone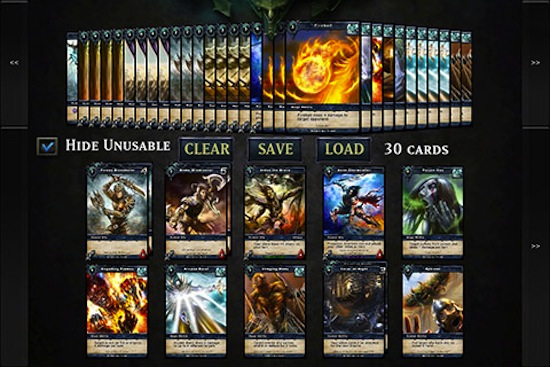 Trading Card Games were pretty much the rage back when I was in high school, with Magic: The Gathering being a favourite of mine. It took a long while but the game finally showed up on the PS3 and I bought it, despite the game (MTG: Duel of the Planeswalkers) being somewhat watered down and lacking the all-important deck building present in the physical card game.
Disappointing console version aside, I always wanted to see the card game appear on the iPhone as well. But since Wizards of the Coast seems to be not interested in introducing a mobile version, we'll have to wait for alternatives to appear. And with the release of Shadow Era for iOS devices, I guess the era (pun totally intended) of waiting is over. Check out the press release below for details on this "MTG-inspired" TCG game for the iPhone and iPad:
Shadow Era is the first full-scale trading card game for iPhone
Hanoi, Vietnam – Wulven Game Studios today is pleased to announce the release of Shadow Era, available now for free on the iPhone, iPod touch and iPad. This marks the first time that a full-scale, 'Magic' style trading card game has appeared on iOS devices.
Shadow Era is a free to play collectible trading card game featuring gorgeous card art and deep strategy, while still being easy to learn and have quick battles on the go. The universal app supports high resolution iPad and Retina displays, and cross-platform gameplay with the online web version of the game.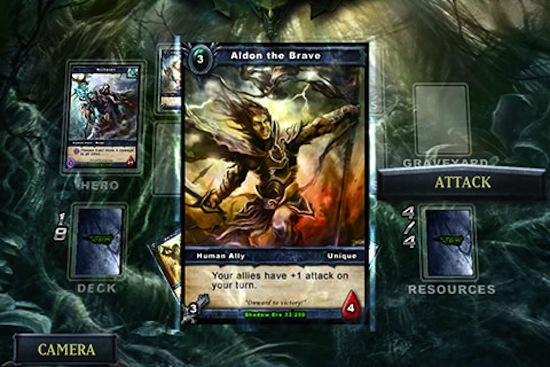 Players will start their campaign by choosing a Human Hero, and get a free starter deck with 30 cards. Battles with AI opponents or other players will earn both experience and gold, which can used to purchase new cards, try out other classes, and even play as one of the evil Shadow Heroes. Game progress and cards are saved on the server and can be accessed from any device or play on the web in a browser.
Inspired by top trading card games such as Magic: The Gathering and the World of Warcraft TCG, Shadow Era strives to be its own unique blend by tweaking the rules to better support quick games and online multiplayer battles. "I'm really happy with the community that has formed around Shadow Era so quickly," confessed Wulven CEO Kyle Poole.
"Our players are invaluable when it comes to balancing the game and suggesting great ideas for new cards. I'm really excited to see the game take off once it's available on the iPhone for the first time."
Pricing and Availability:
Shadow Era 1.23 is free and available worldwide exclusively through the App Store in the Games category. In-App Purchases are available to obtain new cards quickly, although the game is free to play using gold earned through gameplay. Check it out over here: https://itunes.apple.com/us/app/shadow-era/id412380301?mt=8
Powered by

Sidelines
Previous Post TestFlight Brings Over The Air Beta iOS App Distribution!