Paper Glider Becomes The 10 Billionth App Download: Developer Responds
Not only does the lady who downloaded the 10 billionth app from Apple's App Store get all the attention, more importantly, the app itself gets put in the limelight as well. Paper Glider, the iPhone app that was the 10 billionth to be downloaded from the App Store is available for free-of-charge. Check out the press release below for the developer's reaction and more details about the app itself:
Paper Glider Becomes The 10 Billionth App Download
Cheltenham, United Kingdom – Mobile games studio Neon Play, based in Cirencester, UK, has had a massive 10,000,000,000-1 stroke of luck. Their iPhone app Paper Glider has become the winning app in Apple's 10 billionth app download competition. Neon Play CEO Oli Christie received a telephone message from Apple saying, "Mr Christie. This is Apple in Cupertino. We have some good news to share with you…"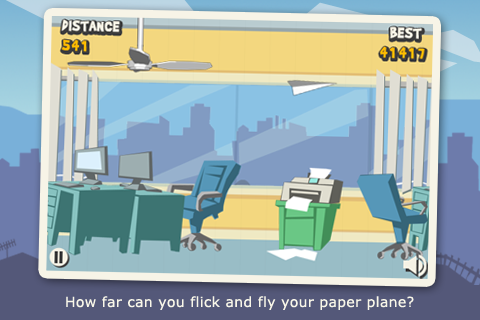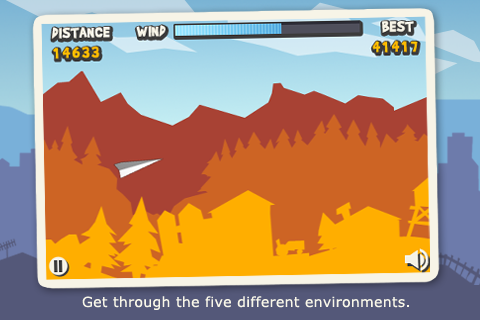 "We've been eagerly discussing the 10 billion app countdown in our game studio, so when I got a call from Apple Cupertino saying they had some "good news", I thought they might tell us they were featuring one of our apps on the App Store," said Oli Christie, CEO of Neon Play.
"So when they said that Neon Play's Paper Glider was the 10 billionth app, I was completely and utterly dumbstruck. It's a great piece of news for the whole Neon Play team. Paper Glider was already the number one app in the UK, so this is a double piece of great news for our studio."
Paper Glider is a free to download iPhone app. The aim of the game is simple – you need to flick a paper plane with your finger to try and get it out of the office window while avoiding ceiling fans. Once you're out of the window you need to fly the plane as far as you can by using your limited amount of wind boosts. The game has received over 2.5 million downloads to date and is currently no. 1 in the UK free apps and no. 2 in the US charts.
Check out the app over here: https://itunes.apple.com/app/id384044746
Powered by

Sidelines
Previous Post Achievement Unlocked: Oceanhouse Media, Inc. Reaches One Million Paid App Downloads on the App Store
Next Post Enslaved (PS3/Xbox 360) Goes On Firesale on Play-Asia at USD 16.90