Okinawa Game (iPhone/iPod touch) Aims to Make You Live Longer
At first I thought I've seen the last of crazy odd games that claim to provide "the betterment of your well being" after quitting the Nintendo DS platform, but it seems that the iPhone is fast becoming the platform of choice for this type of idiosyncratic games which frankly I don't know how to make head or tail of. One of these games is the upcoming wellness coach, Okinawa Game for the iPhone/iPod touch. Even the press release sounds a little off:
Released by Happy Blue Fish,  the indie "video game for everyone" development studio, the game is set for a worldwide release on the 24th of June 2010 and is an entertaining application for people of all ages looking for very easy-to-use and smart game mechanics. Okinawa Game will teach you – or remind you of – the good habits that could help you lead a better, longer life, while still having a lot of fun!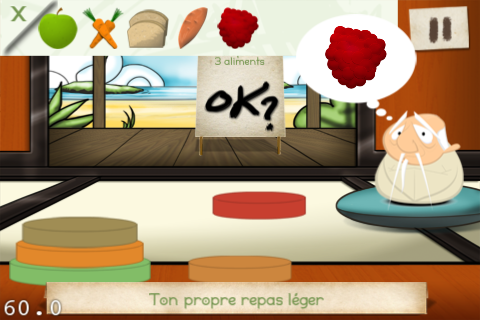 Sane mind lives in a healthy body!
Okinawa's way of life – that made the island famous for its world record centenarian population – is now available directly from your pocket through the 4 game modes of Okinawa Game. Learn the sport habits and balanced diet that could improve drastically your day-to-day life. Take care of your mind and body by reducing your stress, think positive! Okinawa Game is part of the "Lifestyle Gaming" product range initiated in February 2010 with Feng Shui Game.
Powered by

Sidelines
Previous Post Air Hockey Games on the iPhone/iPad – A Comparison
Next Post Bring It to the iPhone: Duke Nukem II