Go Eco-Friendly with New Diner Dash for Apple iPad
I officially declare this weekend to be one that is dedicated to the Apple iPad. It is like everyone I know who has created an app for the iPhone is now jumping onto the iPad bandwagon. I guess being an extra large iPhone does lower the bar in porting iPhone apps over to the iPad.
Konami has put up 3 updated iPhone games, Metal Gear Solid Touch, Frogger and Top Gun as its iPad lineup while the guys at IK Multimedia have put up GrooveMaker for the iPad.
The guys and girls at PlayFirst are not missing out on this opportunity either as they announced today the launch of Diner Dash: Grilling Green for the iPad. Not only it's the first of the Diner Dash series to be on the iPhone, but it's the first time I see the series adopt an eco (a.k.a green) slant.
Check out the following press release for details:
PlayFirst Announces the Delicious Diner Dash: Grilling Green App for iPad
Designed exclusively to take full advantage of the revolutionary form and function of iPad
SAN FRANCISCO – April 2, 2010 –PlayFirst® Inc., a leading publisher of emotionally engaging interactive entertainment, today announced its Diner Dash®: Grilling Green App for iPad is now available from the App Store.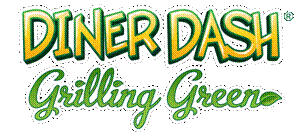 Developed specifically for iPad with original levels, art, audio and more, Diner Dash: Grilling Green utilizes Multi-Touch gesture-enabled features found only in native iPad Apps that allow players to cook and serve simultaneously by utilizing the game's innovative new "Touch Cooker 3000™," a gesture-based cooktop that enables players to chop, stir, pinch and flip menu orders.
"The Diner Dash: Grilling Green App for iPad is a whole new world of time management gameplay made possible by the magical new iPad. The use of Multi-Touch enabled gestures creates a truly hands-on and immersive experience for players," said Mari Baker, president and chief executive officer of PlayFirst.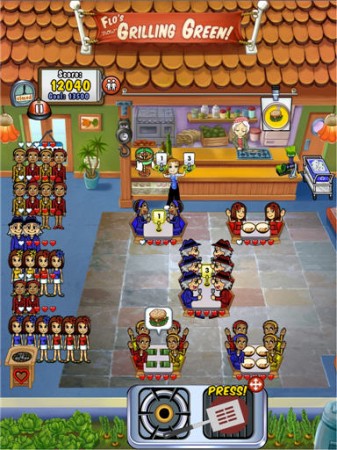 "We are only just beginning. You'll continue to see PlayFirst innovation in updates to Diner Dash: Grilling Green and exciting future apps for iPad."
In Diner Dash: Grilling Green, Flo® is on a mission to give DinerTown™ a healthy, eco-friendly makeover and she's whipping up a batch of fresh new kitchen innovations to get the job done.
With the Touch Cooker 3000, Flo's all-new touch-screen food preparation surface, players tap to chop carrots, swirl to stir soup, and more as they prepare healthy, delicious food for their customers while simultaneously seating serving, and clearing dishes.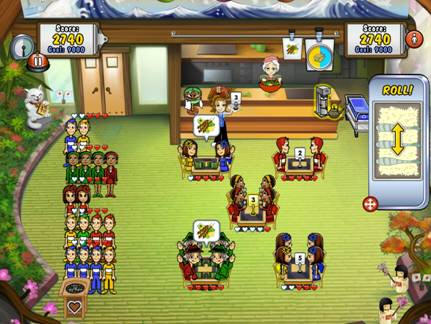 In another Diner Dash first, players can now enlist a friend to jump behind the counter for two-player shifts and play Diner Dash: Grilling Green in any screen orientation.
"PlayFirst games on iPhone and iPod touch have been downloaded over 4 million times, and after 600 days in the App Store, Diner Dash is still a Top 10 game," said Chris Williams, director, mobile & console at PlayFirst. "With Diner Dash: Grilling Green we've taken all of our learning from the iPhone, combined with a 'dash' of new innovation, and created something truly unique for iPad."
The Diner Dash: Grilling Green App is available for $4.99 from the App Store on iPad or at www.itunes.com/appstore/.
Since its debut in 2004, the Diner Dash series has been downloaded more than 550 million times across the globe, making it one of the most popular and recognizable gaming franchises of all time.
Diner Dash has been successful on multiple platforms including mobile, iPhone®, Xbox® Live Arcade, PlayStation® Network, WiiWare®, and Nintendo® DS. With the launch of Diner Dash: Grilling Green, PlayFirst is marking its commitment to growing its presence on emerging gaming platforms.
Powered by

Sidelines
Previous Post iPad Games Line-up: Metal Gear Solid, Frogger & Top Gun
Next Post Nickelodeon's Games Come to the iPad