Frogger Inferno Now Out For The iPhone
Thanks to Konami, not only you can enjoy the arcade classic Frogger on Facebook, you can do so on the go with Frogger Inferno on the iPhone/iPod Touch. At 99 cents, the game is a real bargain, especially for those retroheads and arcade enthusiasts.
Check out the press release below for further details and screenshots from the iPhone game:
FROGGER INFERNO NOW AVAILABLE ON THE APP STORE
Frogger Hops Back onto the iPhone and iPod Touch in a Trail-Blazing New Adventure
Konami Digital Entertainment, Inc. today announced that Frogger Inferno for the iPhone and iPod touch is now available on the App Store for 99 cents. One of Konami's most beloved franchises, Frogger is back and better than ever in a classic arcade game with an all-new twist.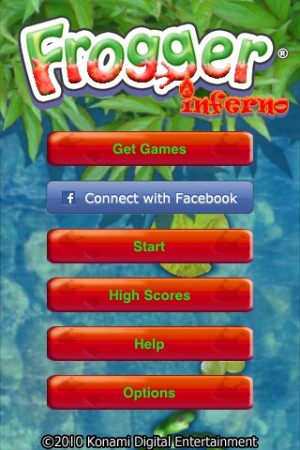 In Frogger Inferno, players must employ familiar dodge-and-run tactics to safely guide Frogger across the busy highway to his home marsh while avoiding cars, trucks and alligator-filled waters ready to stop him in his tracks. Upping the ante, players are challenged to complete their mission without the ability to double back, as trails of fire are left wherever Frogger goes.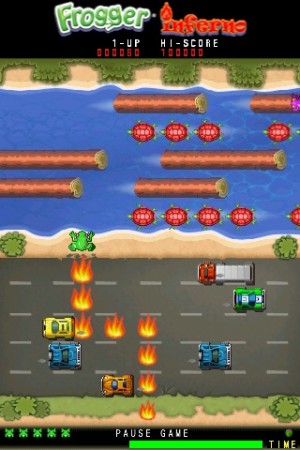 As an added bonus, gamers can compete and compare scores with friends using the new Facebook Connect integration functionality, allowing users the opportunity to track game scores, play against others, and follow friends and family on the Frogger Leader Board.
Frogger Inferno is now available for purchase for 99 cents on the App Store, click here to download.
Powered by

Sidelines
Previous Post Need for Speed SHIFT's Exotic Racing Pack Brings New Cars (18th March)
Next Post Clay Hunt Developer Announces Free Version for iPhone