Diner Dash 2.0 (iPhone/iPod Touch) New Screens and Video
The guys and gals at PlayFirst have now released an update for their popular Diner Dash game on the iPhone, doubt Diner Dash 2.0. Check out the press release below for more information, new screens and even the trailer video:
Pocket a Little Romance This Valentine's Day with Diner Dash 2.0 for iPhone
PlayFirst has delivered an early Valentine's treat with a batch of delectable new screenshots from the all-new Diner Dash 2.0 update for iPhone.
Diner Dash 2.0 is just the ticket for a whirlwind romance that casual gamers can take anywhere, even during Valentine's Day festivities for a little dreamy gaming on the go. This new update splashes the original game with a fresh coating of additions and levels delivering an optimized experience from top to bottom.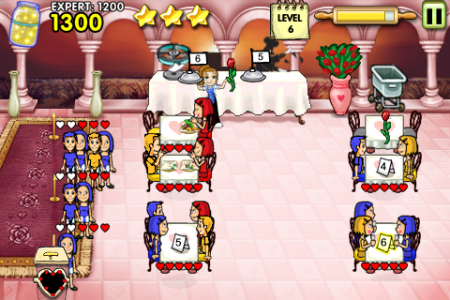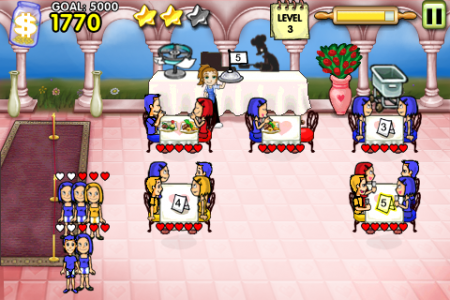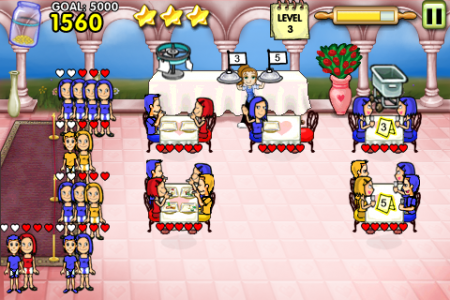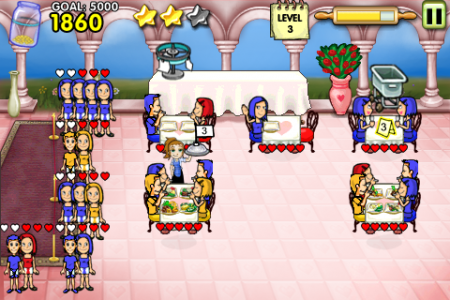 Even longtime fans of Diner Dash will want to pay a visit to see what's cooking!
Perfect for the big day, there's an iPhone-exclusive restaurant called Romantic Rendezvous for in-app purchase price of .99 cents. This new restaurant features ten "Snack Pack" bonus levels where players can transform a run-down café into the perfect place for Valentine's Day dates.
Diner Dash for iPhone and iPod touch is developed and published by PlayFirst. The full Diner Dash game is available now for purchase in the App Store for $4.99. Customers who have previously purchased Diner Dash for the iPhone or iPod touch can download the new Diner Dash 2.0 upgrade today for free.
Powered by

Sidelines
Previous Post Appy Entertainment Partners Angels & Airwaves in New iPhone Game
Next Post Alice in Wonderland (iPhone) Preview