VernX (iPhone) Updated: Now With X-Levels
Earlier this week, the guys behind VernX released an update for that game, bringing about stuff to make a great game even better.  Check out the list of enhancements:
20 new levels divided into 10 challenge levels, 5 sandbox levels and 5 X-levels.
Redone graphics, with  all levels reworked both graphically and gameplay wise.
Added a new background option.
Added iPod music support.
Bug fixes.
The curious part would be the new level type known as the X-levels. In an X-level, you are supposed to collect all particles in order to unlock  the next X-level. Having tried them, I can say that the X-levels will make you put in a lot of effort but at the same time, the levels, tough as they are, are NOT impossible (read sadistic) puzzle pieces to the point of being infuriating.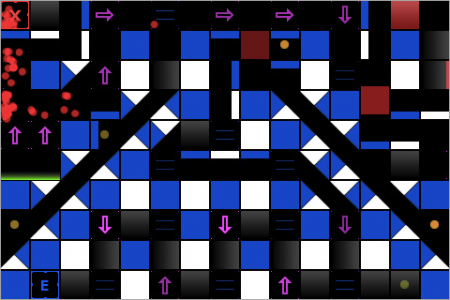 Kudos to the developer for understanding the kind of "hook" needed to draw players in.
On its own, I always felt that VernX is a great game that offered very good value for money. With this update in hand, you simply do not have an excuse not to purchase (if you have not already) the game. Check it out over at the App Store at an offer price of just 99 cents (click here)
Powered by

Sidelines
Previous Post Final Fantasy XIII Posters, Drinks, Out Now
Next Post My PSN Trophies Are On Facebook