Half Day Guide to Railay (Rai Leh), Krabi – With Pictures
Ao Nang on the Krabi mainland doesn't really have much to offer beach wise, but it's the gateway to some amazing islands and its neighbour, Railay (Rai Leh), a peninsula on the mainland cut off by limestone mountains, and only accessible via boat. This is going to be a long post with pictures, so please be patient.
Railay's beaches are amazing, rivaling those on the islands in the Andaman Sea, all with the same turquoise waters, and is certainly worth a day trip. To get to Railay, one would simply need to purchase a longtail boat ticket at the counter situated by Ao Nang beach. It's 100 baht per way, per person, and your mode of transportation, the longtail (named after the really long rotor shaft jutting at an angle at the back) boat, looks like the following, and yes, you'll need to get your feet wet, no jetties here.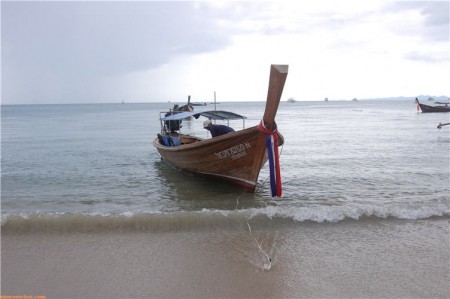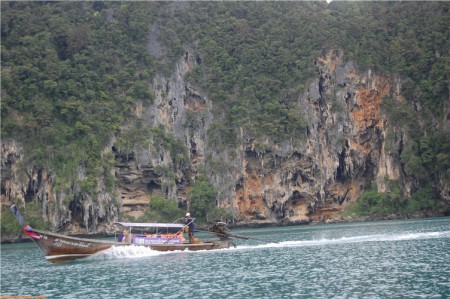 The trip to the Railay peninsula is a rather short one, just 10 minutes and you'll find yourself on Railay Beach (Railay West). To your left would be Ton Sai bay. Railay Beach is populated with several resorts and the white sand beach is worth a stroll. It's also the main stop off point for longtails coming from Ao Nang. If you are on a day trip, your boat operator might ask you to head over to Phra Nang beach to get a ride back to Ao Nang. Just be sure to do that before 6 p.m.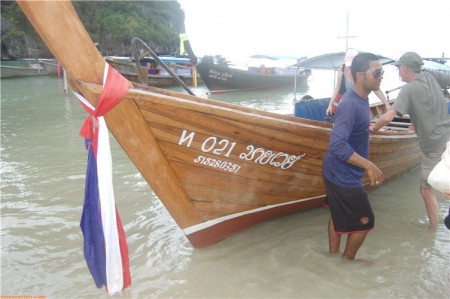 In order to get to Phra Nang, you'll need to get to Railay East first, the mangrove side of the Peninsula.  Home to several resorts and backpacker joints, Railay East is also a place for rock climbing!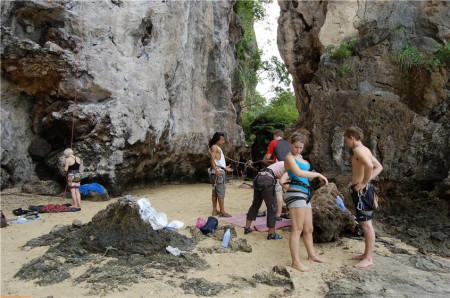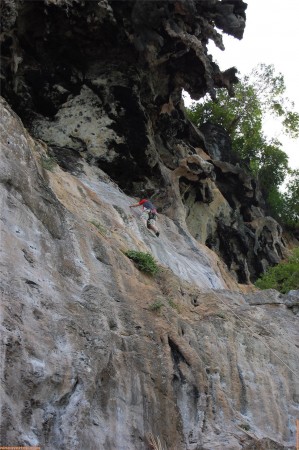 Getting to Phra Nang from Railay East is pretty interesting. You'll be walking right next to the limestone cliffs and there are some small caves to pop into. Somewhere around the midpoint you can take a detour (hike up) to a viewpoint of Railey and Ton Sai Bay, which I didn't do. According to WikiTravel, the detour (hike down through jungle) can also lead you to a hidden lagoon!
Anyways, you might see more rock climbing hijinks on the way to Phra Nang. We had the good fortune of encountering one guy who was rather enthusiastic about a certain rock face.
Finally, Phra Nang. Another amazing stretch of beach. Very nice to take a stroll on. There's a limestone hill out at sea which you can kayak to. Since Railay is more of resort place, street food vendors take to the beach (and sea) for their wares. Be warned though, the prices are double that of Ao Nang.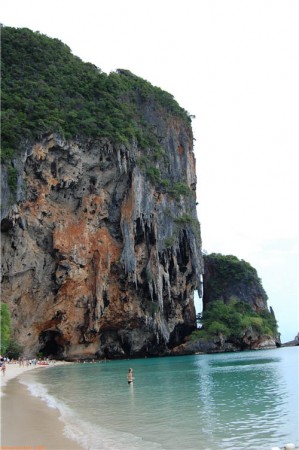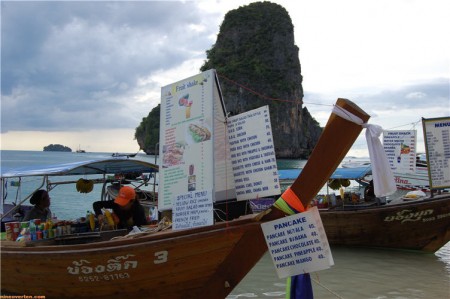 Powered by

Sidelines
Previous Post The One Where Kyle Rayner Dies..