Video Game Review: iTreasure (iPhone/iPod Touch)
Back when I was a kid, I used to have a couple of Game & Watch devices. These Nintendo produced devices were the rage (it was like 1 in 8 kids had one) at that time, and I remember playing one that featured an octopus.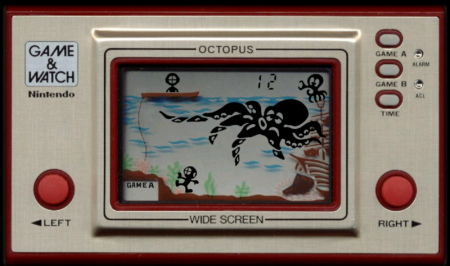 The premise of the game was simple, players control one scuba diver, diving into the sea to retrieve gold and bring it back to the boat. Sounds simple enough, but you'll have to avoid the octopus tentacles. Touching them would mean death to your scuba diver, with two other scuba divers ready to take his place.
LVL_UP Games takes this premise and brings it up to the 21st century and onto the iPhone/iPod Touch in the form of iTreasure. At first I was a little hesitant on the very idea of an update to Octopus. Honestly, the original game got boring real fast and I remember having more fun playing a Tetris knock-off on one of those Brick Game handheld consoles.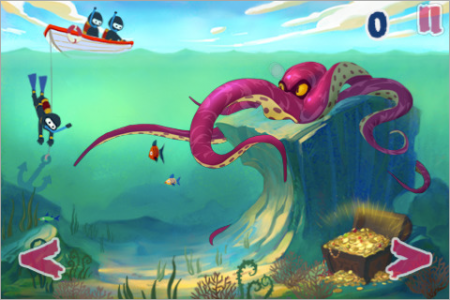 iTreasure however proved anything but boring. Bringing a retro game up to modern standards typically calls for a graphics overhaul, and this game is beautiful. The spartan sounds of the original are replaced with nice sound effects, but other than that, what is so special about iTreasure that makes it a more-than-worthy spiritual successor to Octopus?
The answer lies in the game modes. You have your standard "Normal" and "Hard" modes. Not content with that, LVL_UP introduces the 60-second sprint mode, to see how many points you can score within that time period, and the 100-points match mode, to see how many seconds does it take for you to accumulate 100 points in a single game.
To top it off, there's OpenFeint support, and you know what that means, online leaderboards!
For just 99 cents, iTreasure brings plenty of nostalgia and gameplay to the iPhone/iPod Touch. Check it out over at the App Store (click here for details)
Powered by

Sidelines
Previous Post Half Day Guide to Railay (Rai Leh), Krabi – With Pictures
Next Post Video Game Review: Major Warhead (iPhone/iPod Touch)