The 39 Clues Madrigal Maze (iPhone) Limited Time Promo
Here's an interesting bit of news from Scholastic Media for fans of The 39 Clues. In conjunction with the new release of Book #6 of the New York Times bestselling series, the company will have a limited time promotion for its latest iPhone application, The 39 Clues Madrigal Maze. The game will be selling at an offer price of just USD 1.99 between the period of November 3rd to November 17th.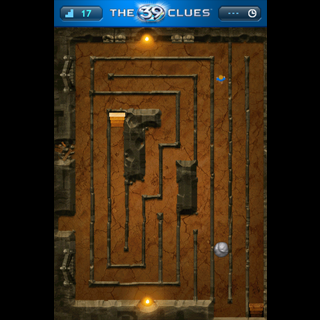 Based on the best-selling multimedia series by Scholastic, The 39 Clues Madrigal Maze app takes players on a training mission to solve a series of 39 mazes and become a member of a top secret organization in the hunt for The 39 Clues. Players who accept the challenge and succeed will unlock exclusive access to a secret Madrigal Encryption Key on www.the39clues.com.
In addition to the reduced price, beginning November 6th, visitors to Scholastic's popular online kids destination THE STACKS at www.scholastic.com/stacks will get an InkSplot video exclusive, which sets up the story and premise of gameplay for the app.
For more information please visit: https://www.scholastic.com/iphoneapps.
Powered by

Sidelines
Previous Post Nine Over Ten 9/10 is on Facebook!
Next Post Guitar, Heroes and Then Some…