Name More Planets Contest for Warpgate (iPhone)
The people who brought you Flick Fishing for the iPhone, which happens to be a favourite of mine, are busy with their upcoming 3D space trading and conquest game for the iPhone, Warpgate.
So much so that I'm beginning to suspect that these guys don't have time to even name the planets in the game, and will need your help in naming four of them!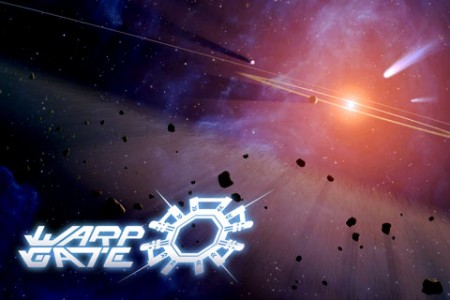 Check out the press release below for details on this contest and a chance to have your planet featured in-game in Warpgate!
Freeverse Reveals Winner of First Warpgate "Name A Planet" Contest; Extends Contest to Four More Planets
BROOKLYN, NY – Sept. 8, 2009 – Freeverse is pleased to announce the winner of the Warpgate "Name a Planet" contest, Shermy808, for their planet, "Hibernicus, inhabited by a bear-like species who make for terrible space pilots." Due to the enormous popularity of the contest, Freeverse will be extending the contest to allow four more winners to name their own planet in the game!
The contest extension will allow four more winners to name and describe a planet in the upcoming iPhone game Warpgate, a 3D space trading and conquest game where players can master the galactic commodities market, battle space pirates, and meet several friendly and hostile alien species. In addition to ground-breaking graphics and unbounded gameplay, it features a fluid and ever-changing economy, six warring factions, full arsenal of weapons including lasers, missiles, shields and beams.
This is all spread over a galaxy of more than 75 planets and space stations in 32 star systems. Which will be yours? Enter today to win!
To enter simply follow Freeverse on Twitter, and tweet your submission with your entry, @freeverse or the word #warpgate somewhere in the Tweet! The new winners will be announced on October 1st, 2009 on https://twitter.com/freeverse and will be seen in-game along with Shermy808's planet, Hibernicus, when the game is released!
Powered by

Sidelines
Previous Post The Brave, the Bold and the Campy