The Making of Need For Speed: Shift
Following Codemasters, it seems that it is EA's turn to jump into making single syllable racing game titles. Here's the formula to making EA's latest Need For Speed game, Need For Speed: Shift.
Take one part GTR 2 + five parts EA livery + 10 parts EA marketing and promotions. Mix 'em all up and serve to a variety of consoles and of course the PC. Add in a smidgen of support and patches, post serving.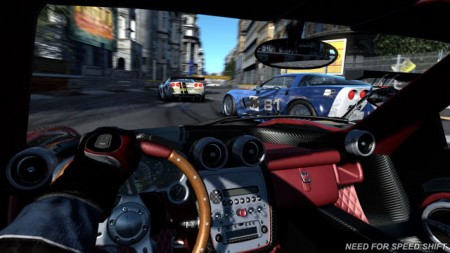 EA's has plenty to lose should this suck. It's quite evident to see the company grasping at straws, choosing the path of realism, as one of THREE approaches to resuscitate a franchise that was thought to be dead and buried after the piece of crap known as Need For Speed Undercover.
Well, best of luck to EA and that developers (Slightly Mad Studios) they hired to get work done on this title. After all, Shift is just one letter away from SHIT.
Powered by

Sidelines
Previous Post 500 Manga Heroes & Villains
Next Post Free Downloads: Watchmen Comic Book and Big Bang Mini Soundtrack!