Maggie Q's PETA AD (It's Literally Hot) (NSFW)
Have you seen Maggie Q's PETA poster? It's hot! Literally! Never mind that she's nude, she's lying on top a bed of chillis. Don't get them in your eyes!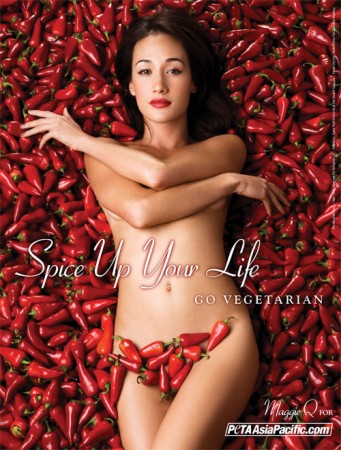 Anyways, she's the new leading lady for EA's newest installment in the Need for Speed franchise, Need for Speed Undercover (link here). I just wish they would bring Hot Pursuit to the Nintendo DS.
Powered by

Sidelines
Previous Post Of The Weekend and Keeping Club Nintendo Games Shrink-wrapped
Next Post Hijouguchi: Exit DS, Save the Victims, Find the Exit