How Did 2017 Fare
2017 was a pretty interesting year, gaming-wise that is. I ended up completing a whole bunch of games, including perennial favourites Fallout 4 (PS4) and StarCraft II's (PC) Zerg and Protoss campaigns. It does sound a little tardy on my end but work and life in general (we welcomed a brand new addition to the family, baby Nicole, as well as the need to sweat it out on the bike) can get in the way of gaming. The whole micro-transactions debacle on Star Wars Battlefront II (the 2017 one, not the 2005 game) kinda put me off buying the game, which led me to try out Star Wars: Galaxy of Heroes on the iPhone (it's a freemium title). Let's just say several weeks of grinding have led to a bunch of characters hovering at level 53(!), and all that without a single cent being paid to EA.
On the sporting side of things, I gave plenty of marathons, most noticeably, the Standard Chartered KL Marathon, a miss; due again to Nicole. Admittedly babies are unpredictable and it's hard to train at around the same time Nicole is likely to be awake (she's an early riser). But on the days that I do go out for a run or a ride, the extra surplus of iDevices at home do help as I get to use one of them as a baby monitor courtesy of Baby Monitor 3G (https://itunes.apple.com/us/app/baby-monitor-3g/id490077681?mt=8). It's USD 3.99, so just buy it once and install onto 2 iDevices that you own and there you have it, a wireless baby monitor running over 3G. I lost count the number of times I've rushed home to pacify a baby who just started crying.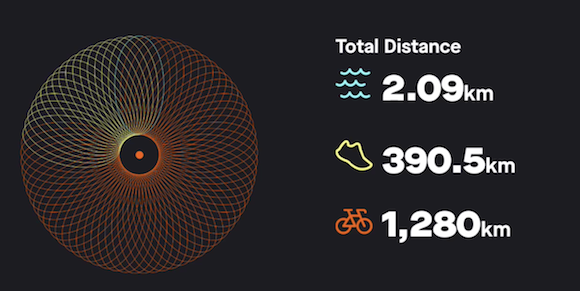 I did however participate in the Powerman Duathlon in Putrajaya, and it was my first multi-sport event and on a proper road bike which I purchased secondhand earlier this year. According to Strava, I ran 390 kilometres, cycled slightly more than 3 times that amount, and swam a paltry 2 kilometres. There's at least one KOM somewhere, and I got to run in places such as Myanmar, Vietnam and Singapore (pro-tip: business trips…make the best of them). These are all stats that can be bettered, so here's to an awesome 2018!.
Powered by

Sidelines
Previous Post Running in the Gold Coast, Australia
Next Post