Jim Gordon – The New Batman
I think one of the coolest things that DC's New 52 has done would be to replace Bruce Wayne as Batman with Jim Gordon after the former's death. Yup, our good old Gotham City Police Department commissioner is the one holding the mantle of the Bat, even though his Batman is him being in a high-tech robotic suit of armour and works for the GCPD. The Batman in no longer a vigilante, and he even comes with a GCPD-sanctioned airship/blimp (probably a throwback to the cartoon series which had plenty of blimps)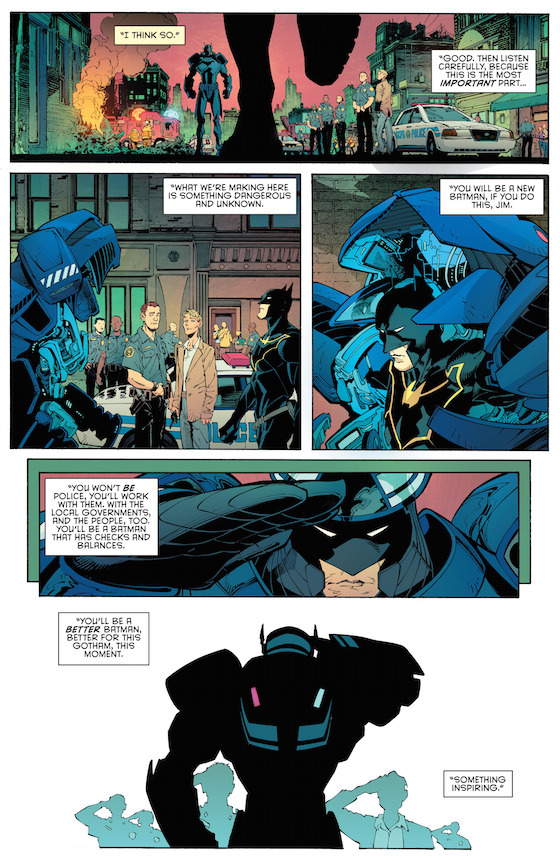 The 46-year old Gordon puts his training as a former Marine to good use, and looses the 'stache in order to go all jarhead, a fact lamented by his daughter, Barbara. But unlike Barbara who has been keeping her secret for years, Gordon confesses to her on him being Batman at the very first opportunity he gets. This puts her in a conundrum as while she wants to confess that she is Batgirl, he is mandated to rein all the vigilantes in.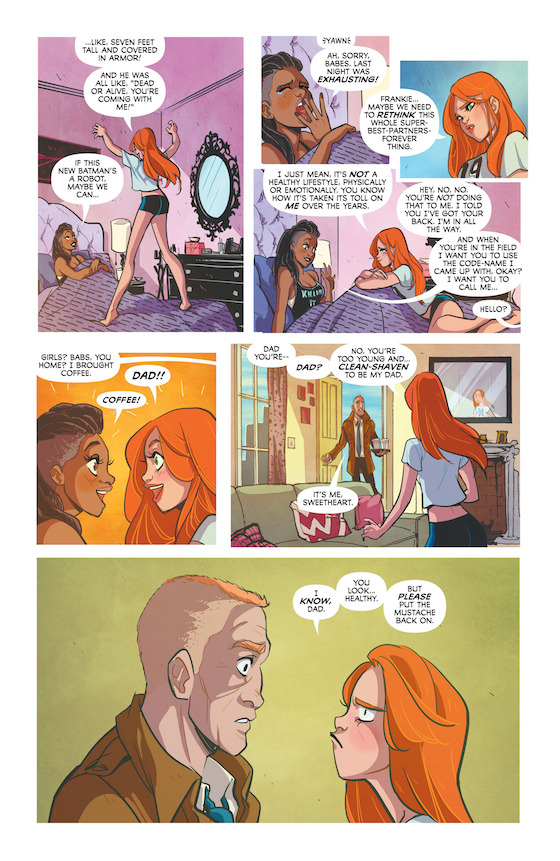 Let's talk about the suit. Created by Powers International, it's cutting-edge and made out of nano-carbon, with magnetic boots part of the ensemble. Capable of protecting Gordon when he is tossed into or being tossed at with building and vehicles, the suit can dish plenty of pain as well, enabling him to punch the lights out of villains with ease, along with being able to shoot out batarangs and deploy an EM pulse. He even gets his own Batcave in the form of a really posh/spacious apartment.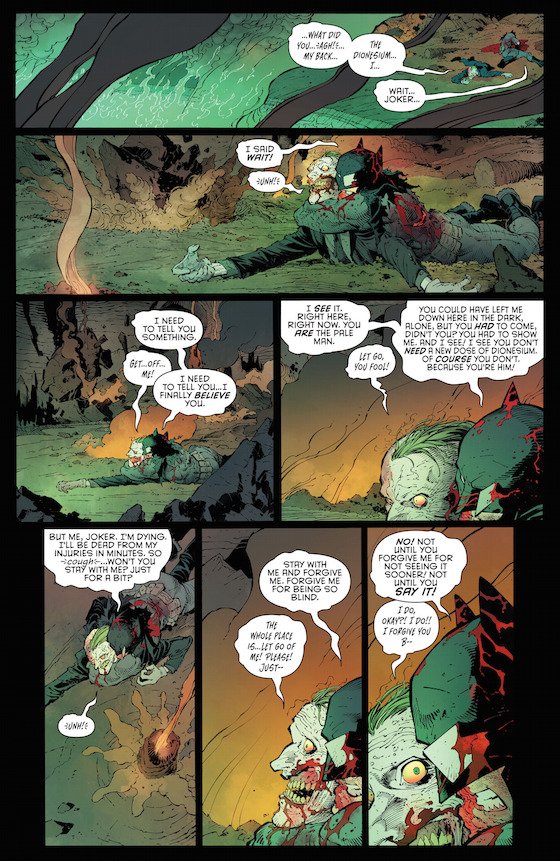 Things should get even more interesting when the rest of the Bat-Family meet up with the new Batman, with his new orders to rein them in. His suit practically makes him the super powered one of the entire bunch. I can't wait for the rumoured return of Bruce Wayne in September as well, one would wonder what would happen when he comes to reclaim the mantle of the Bat.
Powered by

Sidelines
Previous Post Crappy Looking Tony Hawk's Pro Skater 5 Coming This September – And No PC Version
Next Post Jurassic World Star Weighs In on MADFINGER Games New Zombie Shooter Unkilled