Old School Charm In New Skin – Contra: Evolution (iOS) Game Review
What's that word most often used to describe games from a bygone era? Charm. That's right. You find in most often used in describing retro games, and the phrase old-school charm is pretty much par of the course when you read about remakes in this modern era. So does Konami's latest iOS title, a remake of the classic NES game Contra, have that so-called old school charm?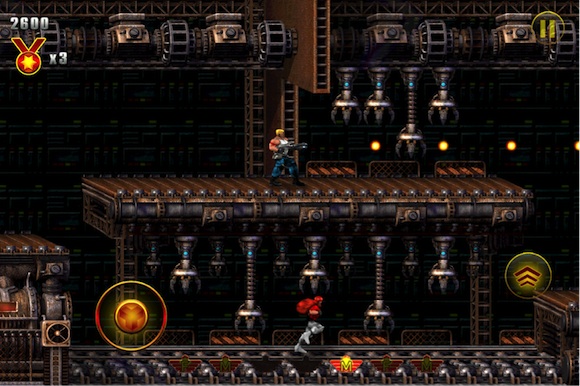 The game, titled Contra: Evolution, replaces the old-pixelated graphics with 21st century 2D-pop. Viewing the game on a Retina iPad illicit a single response: It's simply gorgeous. The fluid 2D is well matched with virtual controls, the virtual analog pad on the left is a pleasant thing to use; it wasn't obstructive (in fact, movable), and the same can be said for the two button on the right. Other modern touches include using gold earned from playing the game to purchase continues, unlockable power-ups and characters that can be used in either the Arcade or Mission modes.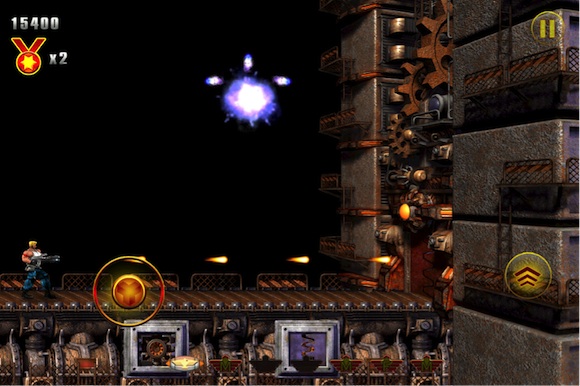 So with all these changes does the old-school charm survive the transition? The answer is a resounding yes. The game's classic run and gun style, along with the difficulty, the two things that gamers kept coming back for more both have been left intact. New gamers who are out for a challenge will definitely love this, while the old school ones will welcome back an old friend.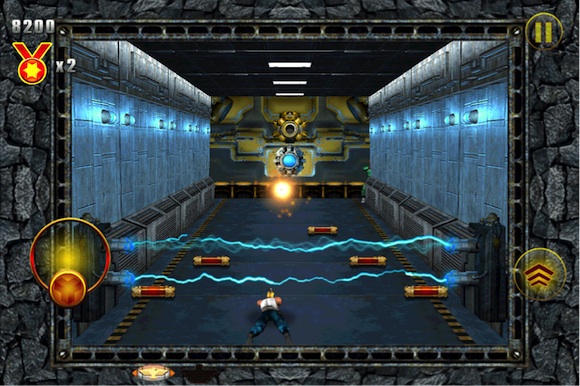 With that, Nineoverten.com rates Contra: Evolution a 4.5 out of 5. HIGHLY RECOMMENDED. The iPad version of the game is available on the iOS App Store for a price of USD 2.99 (https://itunes.apple.com/app/id578198956) whereas the iPhone version is going for USD 0.99 (https://itunes.apple.com/app/id578198594).
A review code was provided to Nineoverten.com for the purpose of this review.
Powered by

Sidelines
Previous Post Red Bull Kart Fighter 3 – Unbeaten Tracks Coming For iOS Devices
Next Post Bringing Dead From Above for the Undead: Zombie Blitz (iOS) Coming In July 2013