King of Fighters XII Arcade Sticks: Cheaper Alternative?
King of Fighters fans who fret about not having their very own official KOF-themed arcade stick need not fret anymore with the release of Joytron's The King of Fighters XII 3in1 USB Pro Stick.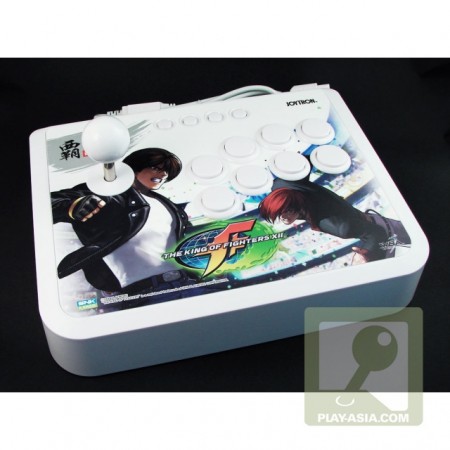 Available in both white and black, these arcade style controllers are licensed by SNK Playmore Korea and are compatible with the PC, PS2 and PS3 (thanks to the USB connection). Both sticks are priced at USD 49.90 each. Click here for order information on the white stick and here for the black one.
But here's an inside tip. If you really want to save on money and not bother about the KOF XII theming, why not get the arcade stick in which the Joytron is based on! Yup,  the Mayflash Universal Fighting Stick is selling for a rather low price of USD 29.90 (click here for details)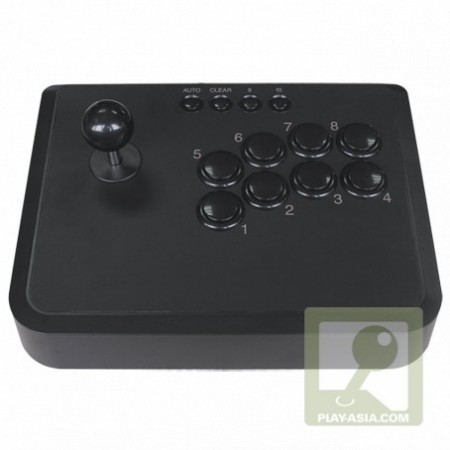 The product description (from Play-Asia) reads as follows:
Compatible with PS2™, PS3™, and PC USB.
Compatible with GameCube™ and Wii™ by Mayflash GameCube Joy Box
Compatible with Xbox360™ by Mayflash Max Shooter for Xbox360™
Lever and buttons are designed and placed on same layout as the arcade style
Turbo function with different speed settings you can toy with
Supports button re-mapping and Macro functions
The Fighting Stick has considerable heft and rubber feet, both of which work to hold the controller firmly in place on hard, flat surfaces
The Fighting Stick has a metal base and plastic outer shell with smooth corners that don't murder your wrists
Powered by

Sidelines
Previous Post Realism in Video Games
Next Post Reading Material Made Of Old Games, Mountains and Dunes