So, Where Are Your Video Game Consoles?
On contrary to popular belief, being a multi-console owner doesn't mean you'll have them all nested under one roof. The girlfriend is heading to Johor for a week and will be bringing the Game Boy Micro (Happy Mario/Famicom Edition) along with her, with her favourite Super Mario Bros games.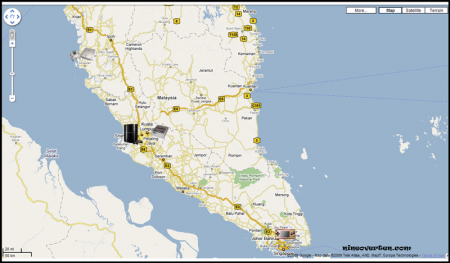 My Sega Dreamcast is in exile in my childhood home in Sitiawan, Perak. I put it there so that whenever I go back, I'll have some form of entertainment besides the radio. One of my SNES is actually somewhere in the Klang Valley, loaned it to a friend, while the other SNES is in the closet.
The Sony PSP that I bought for my brother, is somewhere around the Klang Valley as well, just not at home (he does events, so he's out most of the time).
What I have at home though, is the stuff that matters. The Sony Playstation 3 and the Playstation 2 are sitting pretty with my LCD TV on the 1st floor living room, while the Nintendo DS  (with the massive library of games) and the yellow brick Game Boy are around in the bedroom.
So what about you dear reader, where are your consoles?
Powered by

Sidelines
Previous Post From One Mercedes Team to Another
Next Post Updated: NDSi Accessories Guide