Notable Japanese Nintendo DS Game Bargains
For all you Japanse Club Nintendo merchandise collectors, a pre-owned copy of Tingle no Balloon Fight (Club Nintendo Limited Edition) starring that weird Tingle dude is currently going on sale at Play-Asia at a discounted price of USD 29.90 (Click here for details).
As for fans of arcade hit Sangokushi Taisen, the Sangokushi Taisen Ten [Arcade Shutsujin Pack] for the Nintendo DS is selling at a discounted price of USD 39.90, brand new. Why is it a must get? It comes with 4 exclusive bonus cards for the arcade version of the game as well as the operator's manual (arcade version)! How cool is that? Click here for details.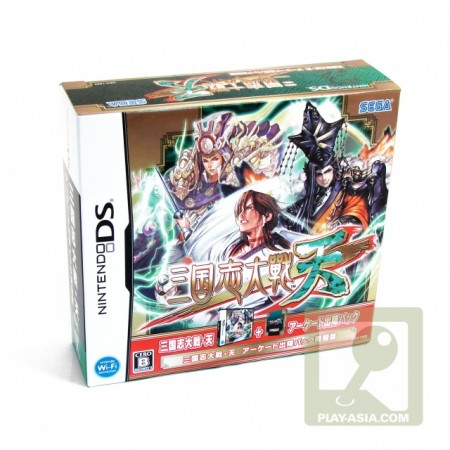 Powered by

Sidelines
Previous Post Free Video Game Soundtrack Downloads!
Next Post Grey's Anatomy (NDS): First Impressions!