Best of the Best ~ Video Games Soundtrack
You know what, the current crop of video gamers are also the next generation of audiophiles. Not only do they appreciate good games, but they also know that a game's soundtrack can actually make or break a game and of course, they'll want the soundtrack to listen over and over again, even after finishing the game.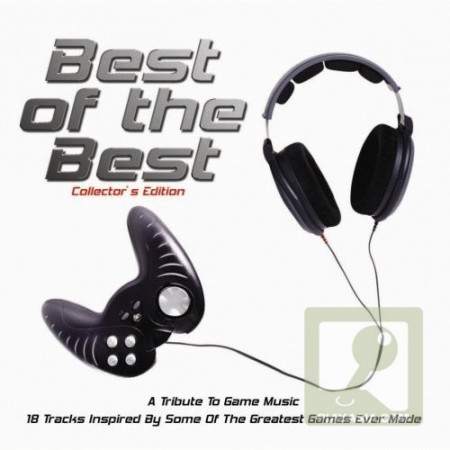 So it's no surprise to see video game soundtrack CDs in the market, ready to take advantage of this demand. And it's no surprise also to see compilations such as the recently released Best of the Best Collector's Edition.
Featuring 18 tracks, each from or inspired by a different video game, Best of the Best looks to me like a value proposition. Beats hunting for the soundtrack of every game featured.
Here's the list of tracks:
Invertebrate Retreat (Subterranean Remix) (Inspired by Earthworm Jim 2)
The Hunt (Inspired by Conan The Barbarian)
Exile (Inspired by Myst III Exile)
Around The World
Silent Hill Theme
Go Mario! – Super Mario Brothers
Beneath The Surface (Inspired by Alone In The Dark)
A Premonition – from Chrono Trigger
Zanarkand – from Final Fantasy X
That Was Then (This Is Now) (Inspired by Kingdom Hearts)
The Vengeful Spartan – God Of War
Medal Of Honor Improvisation
The Legend Of Zelda
Grabbag – Duke Nukem
Super Metroid Theme
A Call To Arms – World Of Warcraft
The White Horse (Inspired by The Lord Of The Rings)
Retro Blitz 2070 (Inspired by Roboblitz)
It even has Duke Nukem in it! Click here for purchase details.
Powered by

Sidelines
Previous Post Tougeki, Where Arcade Fighting involves Beasting Someone
Next Post I is Glitterati, So Now What?