La Leyenda Del Chupacabra (iOS) Game Review: Let's Go Get Some Goats
The chupacabra is a legendary creature in which its name literally translates to "goat sucker". Folklore has it that it attacks and drinks the blood of livestock, especially goats. According  to Wikipedia, it is described to be a heavy creature, the size of a small bear, with a row of spines reaching from neck to the base of the tail. In that aspect, the folks at MEGO got the chupacabra right in their latest iOS title, La Leyenda Del Chupacabra.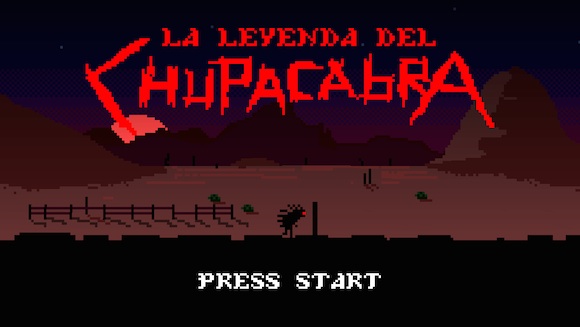 Nothing I've read about the creature mentioned about how fast it goes about tearing through livestock, but the game is an endless runner whereby the Chupacabra keeps on gaining speed unless the player commands it to stop and hide in the shadows by doing a tap-and-hold. The objective is to eat as many goats as possible, and to avoid being detected by the cowboys and their torchlights. Players will need to make the Chupacabra stop and crouch whenever the cowboys shine their torches at its direction, otherwise it's game over.
The game can be really challenging because at top speed, it's difficult for players to notice the cowboys coming up to them in this side-scrolling game and stop the Chupacabra in time (check out the gameplay video above). But the difficulty is part of the appeal of this endless runner along with the premise. The other part that makes the game work so well are the pixelated 2D graphics, and the death animation can be pretty dramatic for the Chupacabra.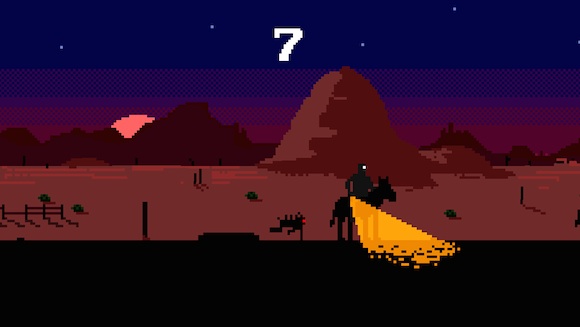 We rated the game at a 4.5 out of 5 for being an amazing addition to the endless runner genre. La Leyenda Del Chupacabra is available on the iTunes App Store for FREE for the iPhone and iPad. Check it out over here: https://itunes.apple.com/app/la-leyenda-del-chupacabra/id869093251
Powered by

Sidelines
Previous Post PlunderNauts Offers Explosion-Friendly Starship Combat in a Awesome Looking, Free-to-Play Package (iOS)
Next Post Guard Your e-Wallets, The Steam Summer Sale 2014 Is Not Taking Prisoners