Band of Heroes (iOS) Game Review: Here's How You Make An Awesome Fremium MMO
I remember being hooked on EA's free-to-play title, Lord of Ultima, for quite a period of time. The game was a browser-based MMO, where players as masters of their respective realms, build up their towns and engage in combat with other towns, go on quests, pick a fight with a dragon..it all sounds terribly interesting but combat was a totally neutered experience in which battles were automatically resolved through a miasma of statistics and calculations.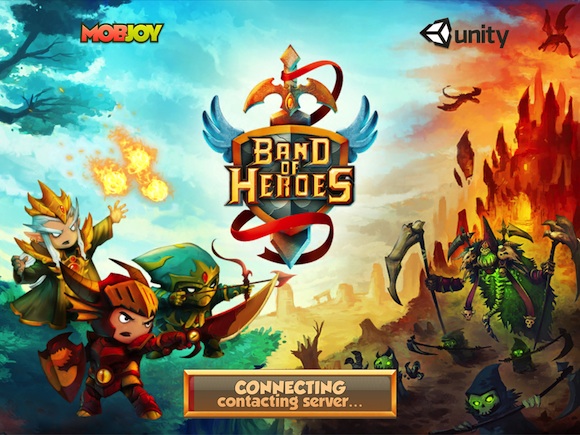 Leave it to an iOS game, a free-to-play one at that to teach EA a thing or two about coming up with the whole shebang and delivering the goods. Band of Heroes: Battle for Kingdoms is a brand new game by Brazilian developers Mobjoy. This MMO action-strategy title is set in a medieval fantasy world populated with castles (by players from all around the world) and plenty of fantastical creatures representing quests.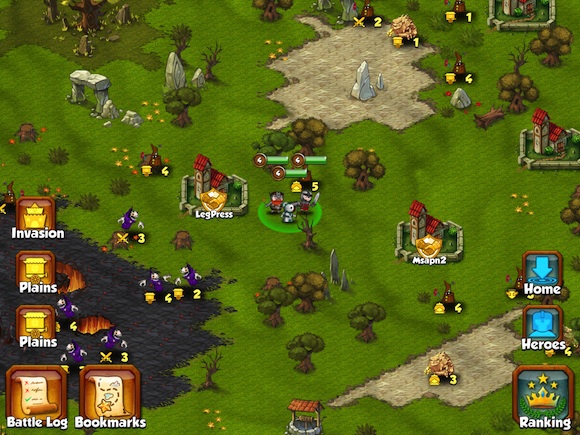 The overworld map indicates to the player the location of castles as well as quests, and players can direct their merry band of heroes manually or use the on-screen shortcut keys. Once entering into a quest, the game shifts to a 2D side scrolling combat mode whereby the goal would be to reach the endpoint of the quest while confronting enemies that can approach from either the front or the back. Quests are marked according to levels, so while lower level quests feature creatures that are susceptible to your heroes' initial set of weaponry/spells, you'll eventually need to upgrade them (more on this later).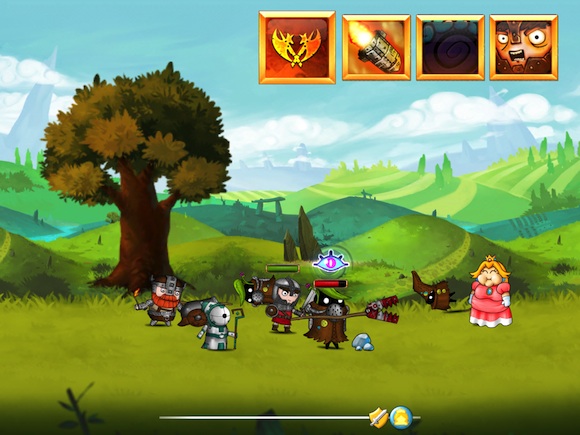 Killing creatures and completing quests will net you valuable resources that can bolster resources produced by certain building in your castle-town. These resources, such as gold, silver and stone, are used to build buildings, speed up construction, purchase upgrades and heroes and the fact that the game makes it somewhat easy to obtain them is a plus point. You do not need to spend real-world cash on in-game currency even though the game has in-app purchases, all you need to do is just play!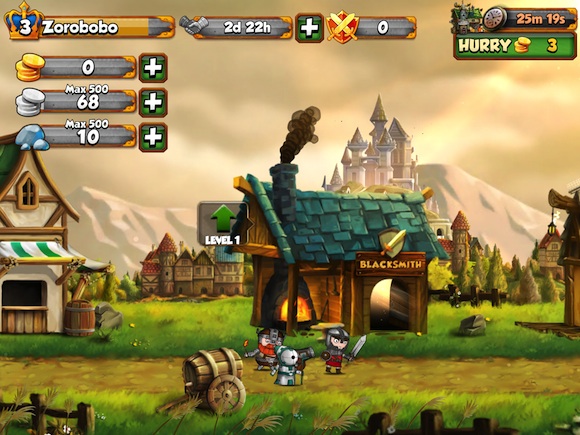 The city building aspect of the game is equally important as the adventuring part. Your castle-town comes with several pre-built buildings and several predesignated but empty building lots. Building a barracks will allow recruitment of heroes while a blacksmith will allow you to upgrade their weaponry. Getting the castle keep upgraded will allow for more advanced buildings to be constructed. I've not started raiding any other castle just yet, probably due to a fear of repercussions. But just in case, I've stationed a bunch of archers at my castle keep… there's still 2 days + truce period to build up my castle's defenses.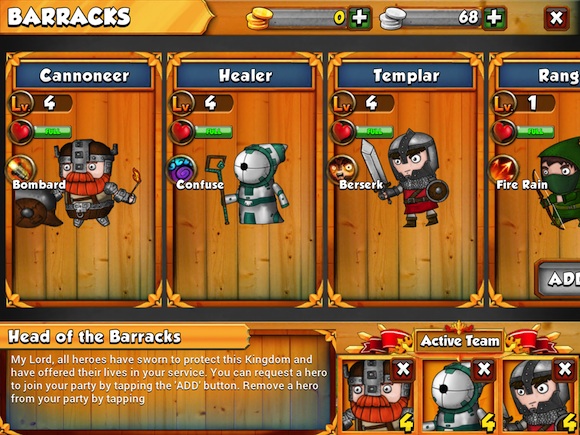 IMHO, Band of Heroes: Battle for Kingdoms scratches an itch, and it does so very well. The game is brilliantly constructed game and will appeal to both casual and hardcore players alike. We rate it at a 5 out of 5. HIGHLY RECOMMENDED. The game is available for free on the iOS App Store, check it out over here: https://itunes.apple.com/au/app/band-heroes-battle-for-kingdoms/id647588195?mt=8
A review build of the game was provided to Nineoverten.com for the purpose of this review.
Powered by

Sidelines
Previous Post City Birds (iOS) Game Review: Sometimes Being OK Is Not Good Enough
Next Post Free Indie iOS Game Wednesday: Newton Race, Dodge Those Balls and Duel For Dragons