Sprinkle Islands (iOS) Game Review: Making An Awesome Splash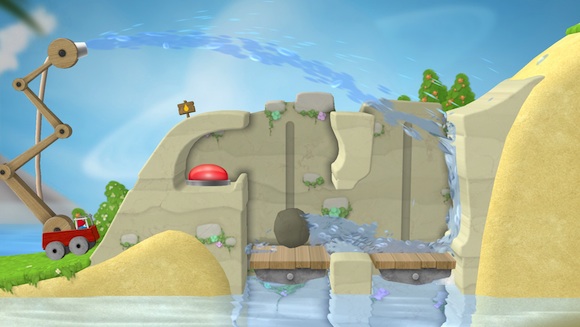 When it comes to Swedish indie  game developer Mediocre, their games are anything but.  Their latest title, Sprinkle Islands is an exemplary showcase of an excellent casual game on the iOS platform that lives through the company's mission in creating non-violent games that appeal to the masses. The game, a platformer featuring 3D graphics, puts gamers in the role of an intrepid firetruck driver Ouie driving around islands saving villagers from an outbreak of fires.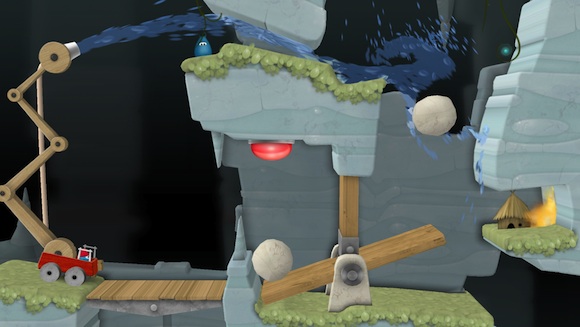 The game features four different islands for a total of 48 levels, with boss battles at the end of each island.Each level features a myriad of puzzles in which gamers will need to figure out by using shooting jets of water from Ouie's firetruck. As players advance through the game, the levels will feature more puzzles requiring multiple steps involving obstacles, buttons, elevators and environment objects. Gamers are rated at the end of each level on how much water left in Ouie's fire truck, so prudent and smart use of water will allow for a high score.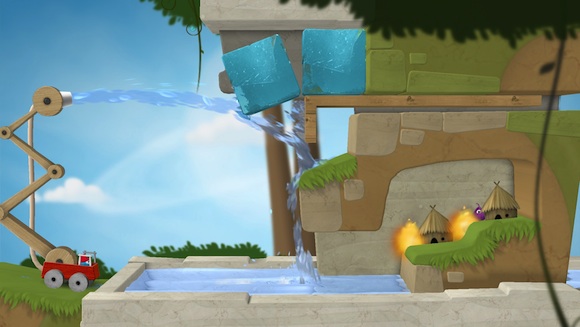 Players out for a challenge will not be disappointed as the kid friendly gameplay and beautifully rendered graphics seem to mask the fact that the game will require full use of your noggin' :). Speaking of graphics, Sprinkle Islands features some of the prettiest looking water physics this side of the gaming divide. Water, in its many forms in the game, is an amazing thing to behold. Someone better give the developers at Mediocre an award or something.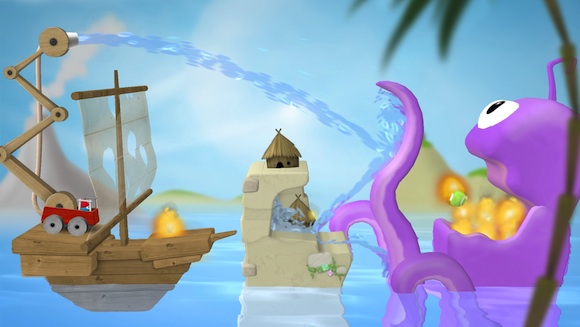 For its fun and challenging gameplay and its amazing technical achievements, Nineoverten.com rates Sprinkle Islands at a 4.5 out of 5. The game is easily one of the best to be released on the iOS App Store this year. Sprinkle Islands is available on the iOS App Store for USD 1.99, do check it out: https://itunes.apple.com/us/app/sprinkle-islands/id603529731?ls=1&mt=8
A review code was provided to Nineoverten.com for the purpose of this review.
Powered by

Sidelines
Previous Post Spacetime Studios Debuts New Franchise: Battle Dragons (iOS & Android)
Next Post Turkish Puzzle Platformer and GDC Darling Monochroma Now Raising Funds on Kickstarter