Punch Kaiju In The Face on Your iPad: Pacific Rim (iOS) Game Review
I never thought I would see the day a western director come up with a homage (not a rip-off) to what essentially is a Japanese art form: Kaiju monster movies. Guillermo del Toro's Pacific Rim has hit the theaters and has done well with movie-goers and movie critics alike. As usual, a blockbuster movie would often see a video game tie-in, and Pacific Rim is no different. However, the trend has shifted more towards mobile games, which makes sense, since the budget for console games can surpass that of a movie these days.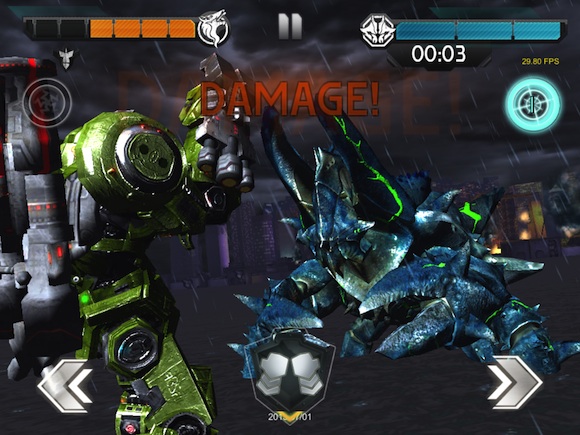 OK, so it the game any good? Well, for starters, it sets out to do what you think it'll let you do, namely beat up Kaiju monsters in towering Robots. The entire cast of robots from the movie is here including the poster mainstay Gypsy Danger, the Russian Cherno Alpha, the Chinese robot Crimson Typhoon, and your very first bot, the Japanese Coyote Tango. Winning battles against Kaiju earns you in-game currency (PP$) and this is used to unlock new bots, upgrade them, buy weapons and supporting stuff like shields and airstrikes.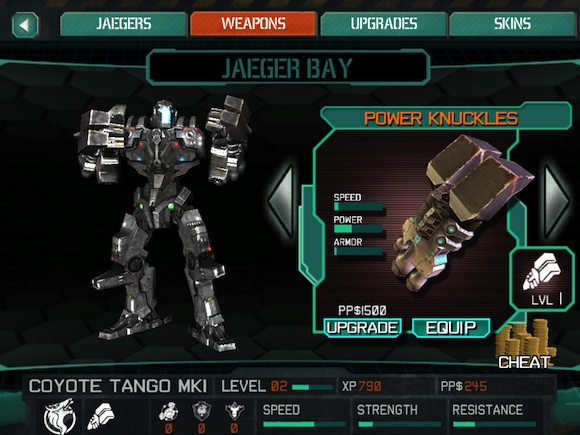 The battles themselves  are multi-monster affairs in which you've to fight your way through 2-3 kaijus one-by-one in a single level. This makes purchasing supporting items such as shields, airstrikes and nanobots (to repair your bot) essential.  Does the whole spectacle of whacking kaijus in the face translate well to the iPad? Well, you need to set your expectations a little bit.There are no destructible environments; the levels are already in ruins once you start fighting. The special attacks are more like events that you need to build up to and no, you don't get to grab hold of an oil tanker and put a sock into ol' Godzilla-look-alike with it.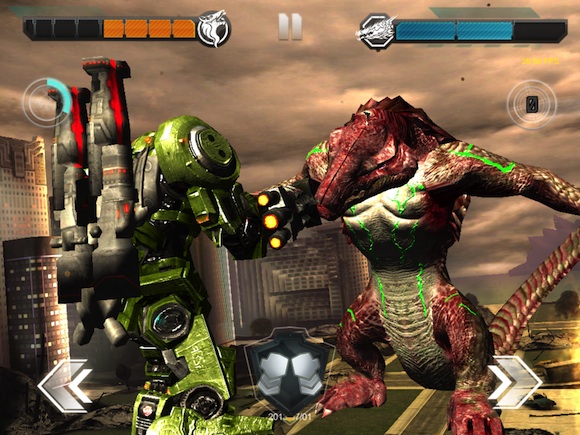 Having said that, the game looks pretty great on the iPad. Robots and kaijus alike are well rendered and besides the whole fighting part (there's a whole lot of fighting mind you, 30 levels of them), the game would appeal to those who want to dive into Pacific Rim's universe. The guys at Reliance Games have build a decent brawler that complements the big-screen spectacle as well as appeal to hardcore fans of the movie. Nineoverten.com rates Pacific Rim at a 4 out of 5.
The game is available on the iOS App Store for USD 4.99. Check it out over here: https://itunes.apple.com/us/app/pacific-rim/id639615384?mt=8.
A preview build of the game was provided to Nineoverten.com for the purpose of this review.
Powered by

Sidelines
Previous Post Turkish Puzzle Platformer and GDC Darling Monochroma Now Raising Funds on Kickstarter
Next Post Marbly Deluxe (iOS) Game Review: From the Maker of Tetris, Comes a Hardcore Brainteaser