Take A Walk By The Seaside on Counter-Strike: Global Offensive
I got wind of a new Counter-Strike: Global Offensive update early Sunday morning, and after pacifying my daughter, I decided to update the game via Steam and started playing it to see what's new. To my pleasant surprise, additional maps were made available for play including one that piqued my interest, Seaside.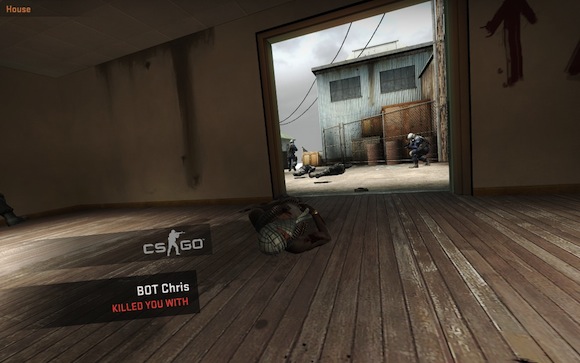 Now, this is a Workshop map and it was pretty well built. Playing as CT, it was a challenge as there's plenty of uphill segments. Playing on the Terrorist side was interesting as well, the choke points on the way to Bomb Site B made for very interesting grenade lobbing action. At one point, I made a "Hail Mary" throw of a flashbang and even though it was a gamble, I ended up with obtaining the achievement "The Road to Hell".
This achievement is obtained when you blind an enemy player who then proceeds to kill his teammate. I suppose you can have better luck gambling on mobile casinos, but is pretty much who dares wins whether is it on a Counter-Strike map or on a poker table. Pretty ballsy action ensued when playing as CT, having obtained the "Second to None" achievement as well, after managing to defuse a bomb with less than a second before it exploded. My team was behind at the time, and that allowed us to draw level.
If you've got the chance, check out the new maps on Counter-Strike: Global Offensive and it's also an opportunity to reward the makers of the featured Workshop maps with Operation Pay Back.
Powered by

Sidelines
Previous Post Mittens (iOS) Game Review: Physics Meet Kitty-Kat Love Story
Next Post Cool Turn-Based Racing Game Jelly Racing Makes Its Way to iOS and Android Devices