Jet Space (iOS) Game Review
I just found a new obsession, working up the Game Center leaderboard of a brand new shmup called Jet Space for both the iPhone and iPad. The game takes place in space where players pilot a spaceship through an endless series of caverns. You'll need nerves of steel to pilot your craft, as the amount of free space can be tight with plenty of enemy craft, ranging from rockets to UFOs, out in force.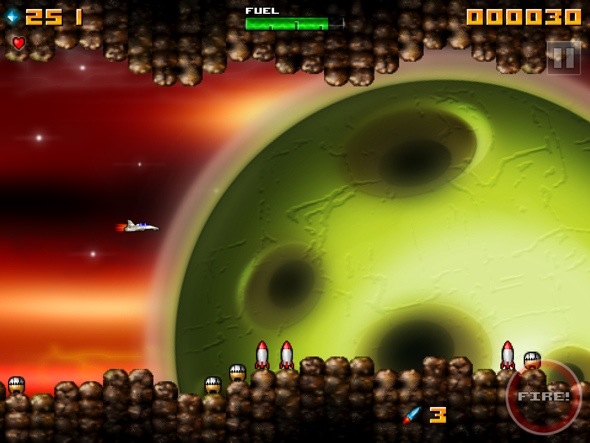 Confounding matters is the limited amount of fuel that your craft can carry. Fortunately there are fuel cans to replenish your space craft and blowing stuff up nets you crystals that you can then use at certain checkpoints to buy different weapons, shield and yes, extra fuel. Fulfilling the myriad missions available in the game, such as destroying x number of enemy bases or rockets will net players with additional crystals as well.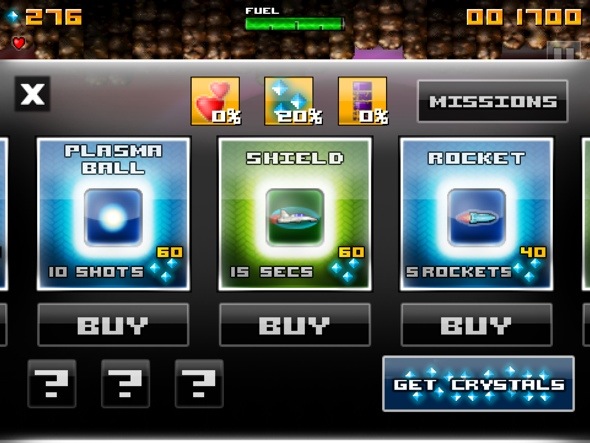 I think what the developers at Netox have succesfully done with Jet Space is to create an addictive blend of difficulty, competition and gameplay, topped up by vibrant 2D graphics and I must say a really catchy house-techno soundtrack. In other words, Jet Space is perfect. Each new run through the game is randomly generated so it ensures that the experience will never be dull.
Nineoverten.com rates Jet Space at a 4.5 out of 5. The game is available on the iTunes App Store for iPhone, iPod touch and iPad, check it out over here: https://itunes.apple.com/us/app/jet-space/id585552737?mt=8
Powered by

Sidelines
Previous Post How to Beat Up A Guy In A Frigging Battle Suit
Next Post Gaming on Android Tablets