Game Review: Noble Nutlings (iOS) Takes A Page Out Of Cool Runnings
The movie Cool Runnings told the story of a bunch of Jamaicans aiming to enter the bobsled event in the 1988 Winter Olympics. It's a story of unlikely characters with a dream of going fast in an unconventional sport. Finnish indie developers Boomlagoon's first iOS title, Noble Nutlings (note the similar sounding titles), takes on the same thread and features a bunch of cute squirrels taking on the challenge of being soapbox racers, hurtling up and down hills.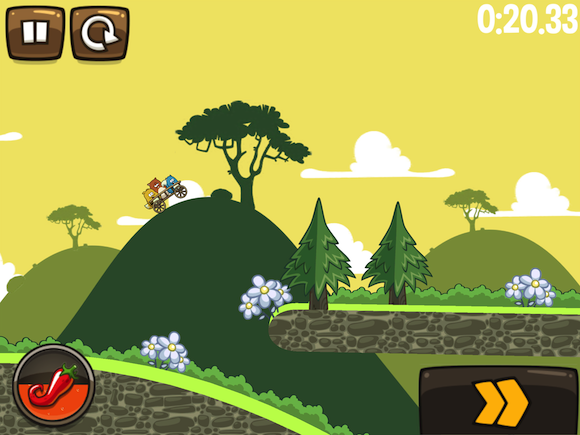 The game features 36 levels and while the aim here is to gain the maximum of 3 stars in each level (acorn and gold coins gathering notwithstanding), the controls in Noble Nutlings are really simple. There's one button to move forward, another button to move faster still courtesy of some chilli and tilt controls to move your squirrels backwards or forwards in your customizable kart. The level rating system is probably a holdover from the developer's previous projects, no points for guessing what game that is, as these guys are ex-Rovio.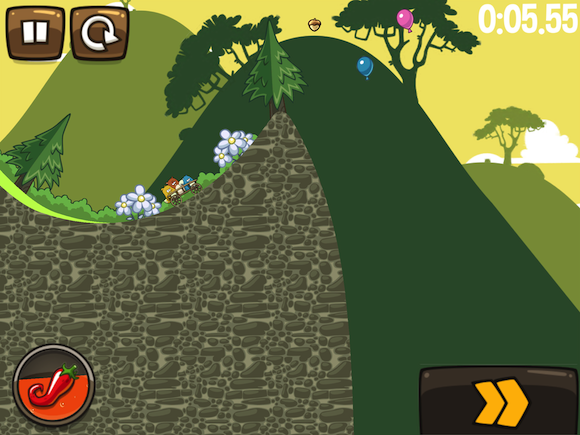 Ask any cyclist and they'll tell you that moving at breakneck speeds downhill is really fun and that is pretty evident in Noble Nutlings (the game takes out the other point of going downhill real fast –> extreme fear). The game's levels can be considered as mid-sized to large in terms of scale; you'll notice this when you launch the kart off of ramps, jumping across canyons, all while trying to keep the three squirrels within the kart proper. The game's incredibly friendly as well, spill the three squirrels out  of their kart and the game will just resume from where you stop.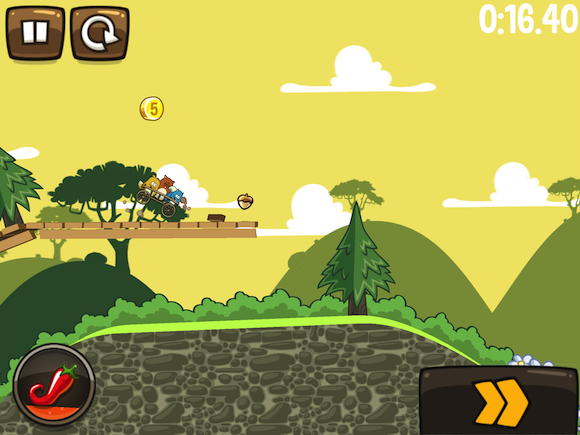 Noble Nutlings' vibrant presentation is accentuated by a lag-free experience playing on the new iPad, which left me really impressed and convinced that the game has made its case of being a really good casual title, and what is even more amazing, the game is available for free!. Noble Nutlings gets a 4.5 out of 5 from us at Nineoverten.com, HIGHLY RECOMMENDED.
You can download the game from the iTunes App Store right over here: https://itunes.apple.com/us/app/noble-nutlings/id576707368?mt=8.
Powered by

Sidelines
Previous Post Curious To Find Out How To Win A USD 50 iTunes Gift Card?
Next Post Need Funding? Video Games Industry Veteran Heads New Mobile Games Accelerator in Australia