This Week in Comics: Batman, Batman & Robin, Ozymandias and The Avengers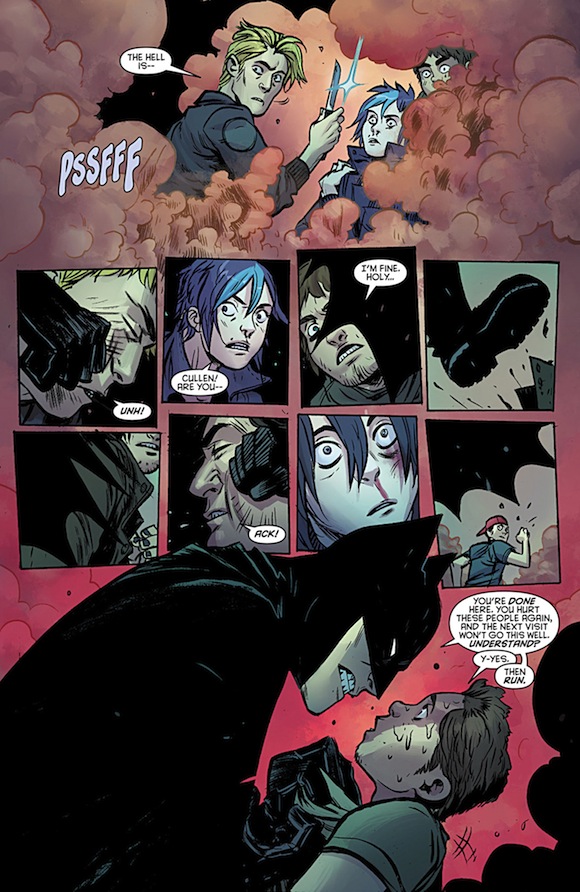 Plenty of Batman titles this week and what really impressed me was Batman #12. It might just a filler issue called Ghost in the Machine but it does shed some light on how Batman operates in Gotham. Nice touch on them Bat-Boxes Mr. Snyder. You might notice that the art changes around three quarters way into the issue, that's because two artists worked on the book. I felt that the 2nd portion done by Andy Clarke looked more matured and detailed compared to the first portion done by Becky Cloonan. Anyways, not bad for a filler: 4 out of 5!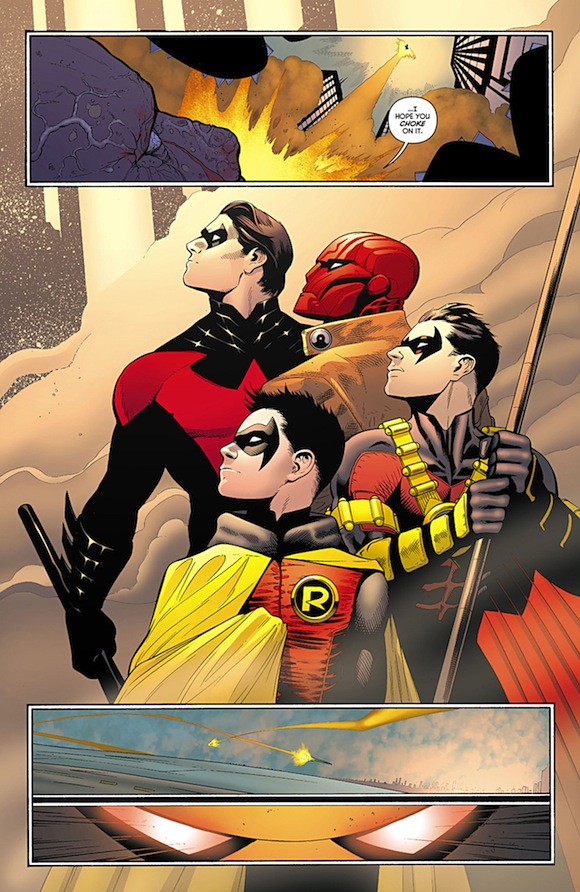 Batman & Robin #12 sees the end of the Terminus storyline, but not before delivering a beatdown on the villain by the Dynamic Duo (and with a little help from the Red Hood, Red Robin and Nightwing). Pretty cookie cutter but there's a scene reminiscent of Captain America's attempt to take down a certain rocket. LOL. In the case of Damian, he gets a piece of advice from Nightwing which will probably put some food for thought in that noggin' of his. 4 out of 5!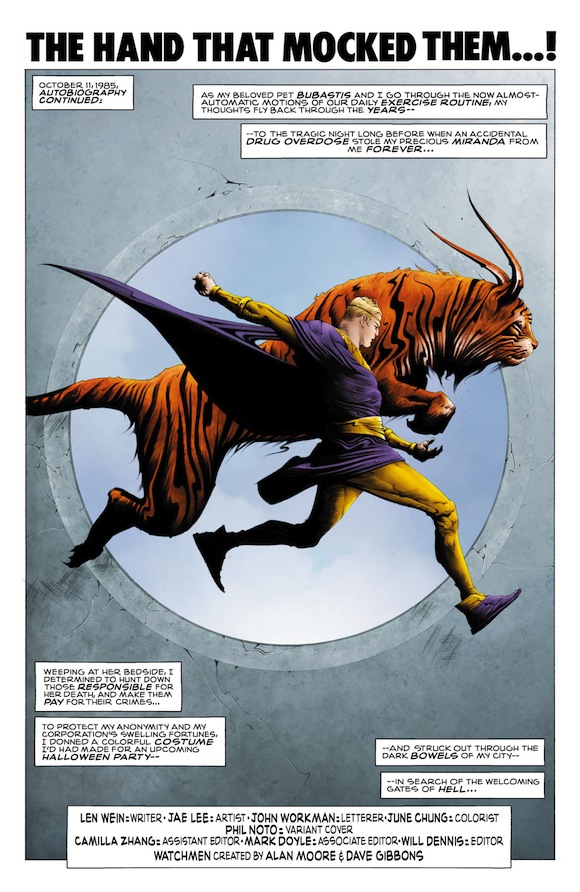 The cover on Ozymandias #2 is a bit of a misnomer. In no way in the issue is Adrian Veidt tied up by a presumably hot chick in SM gear. But at least we get to see more of his fighting skills in this issue, pretty calculative ala Batman. I'm not too sure how this series is heading, if is just Ozy beating the crap out of villains with his super intelligence, it's gonna be a drab. The first issue was great, but #2 sees the series in serious need for more exposition. 3 out of 5.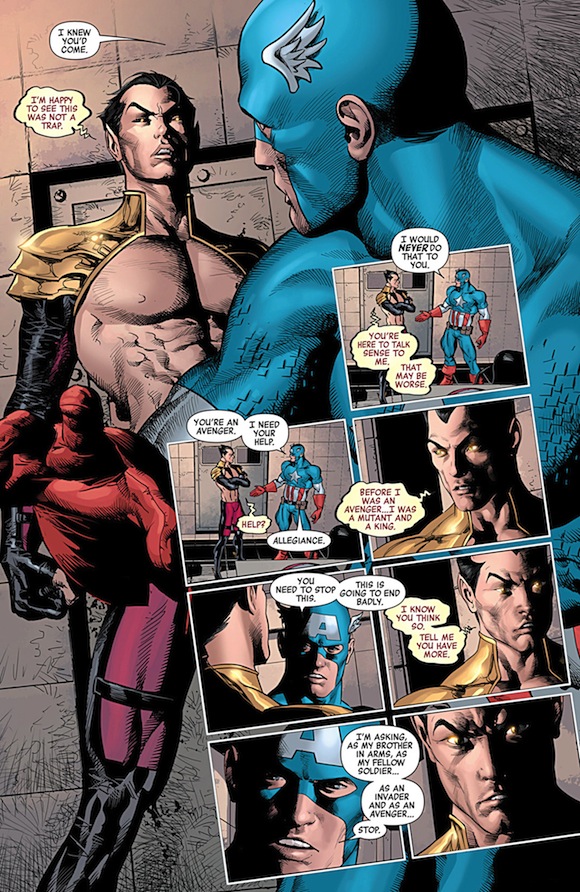 On Marvel's end, the New Avengers #29 gets the cake and it's plenty of talk as the Illuminati reconvene in the face of the Phoenix Force threat. Cap gets some exposition here on his relationship with Namor, particularly back during World War II where they were brothers-in-arms in The Invaders. Tony gets plenty of talk going on as well as Dr Strange, Professor X, and Mr. Fantastic and eventually Tony all leave the meeting room after saying their piece, leaving Cap with one more member of the Illuminati who shows up in the end…Namor. This goes without saying that the dialogue in the entire issue is fantastic. 4 out of 5!
Powered by

Sidelines
Previous Post The classic is Back: Death Rally races to a PC Boxed Edition
Next Post Starship Troopers: Invasion (DVD) Review