Winners Revealed for Atari's Pong® Indie Developer Challenge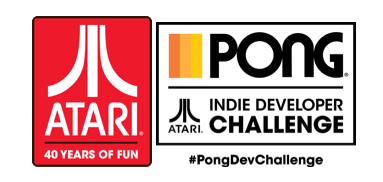 Been a little busy these couple of days, so even though this is late, I thought it deserves to be put up since we've been covering the Atari's Pong Indie Developer Challenge since like from day one. The winners have been announced for this competition! Details from the press release as follows: The winning developers, who competed against other independent game developers for the chance to remake Atari's iconic Pong, were chosen by a judging panel in conjunction with community voting. Final ranking is as follows:
1st place ($50,000): zGames
2nd place ($37,500): MadRuse Games
3rd place ($15,000): Eppy Games
The three winners also win a three-year revenue-sharing agreement, which includes having their qualifying game published on the App Store by Atari with marketing and promotional support. Further details regarding the qualifying commercial release of the winning submissions will be announced at a later date.  To view information about the participating developers and their games, along with video trailers, please visit: www.atari.com/pongdeveloperchallenge/finalists.
"The Pong Indie Developer Challenge presented an opportunity to introduce the talented work of independent developers to the Atari community, and their creativity was met with great enthusiasm," said Giancarlo Mori, EVP of Product Development at Atari. "This enthusiasm, along with the success of our recent mobile releases like Centipede®: Origins, is a further testament to the ability of our widely-recognized brands to engage both hardcore and mainstream audiences. We'll continue this momentum with the forthcoming releases of qualifying winning Pong titles from this challenge."
In the first phase of the contest, Atari received nearly 90 submissions from independent developers looking to remake Pong. After a comprehensive review, seven finalists were chosen for consideration by a celebrity judging panel made up of Nolan Bushnell, one of the original founders of Atari, Dave Castelnuovo of Bolt Creative (Pocket God), David Whatley of Critical Thought Games (geoDefense), and Mike Schramm of TUAW. In addition, the Atari community weighed in on the final ranking, with over 200,000 total votes logged for the various finalists. Ultimately, the winners announced today represent the top choices from Atari, the Atari community and the judging panel.
For full details regarding Pong Indie Developer Challenge, please visit: www.atari.com/pongdeveloperchallenge.
Powered by

Sidelines
Previous Post This Week in Comics: Avengers vs X-Men, Invincible Iron Man and Before Watchmen: Nite Owl
Next Post From the Makers of The Dark Meadow, Here Comes Horn (iOS & Android) Teaser Images and Trailer