Show Some Love for Super Techno Kitten Adventure's (PC & Mac) Kickstarter Campaign
Remember the awesome iOS game Techno Kitten Adventure (think it was made during the crazy Nyan Cat phase) by 21st Street Games? The game turned out to be a hit on XBLA and on iOS devices. Now the team that created the game are set to create a new TKA game called ….Super Techno Kitten Adventure… and they need your help!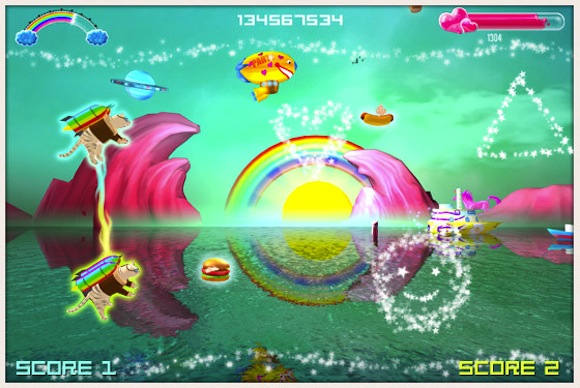 These guys are asking for the chance (and means) to dedicate the next several months of their lives solely to creating the biggest, shiniest, brightest, most kitteh-techno-rainbow-insanity-filled video game ever made (these are their own words…what can I say, cat-people are crazy in a good way)! The new game will feature awesome techno music, 10 new worlds with large fully 3D environments, a create-a-kitteh function, plenty of new characters, multiplayer & co-op action and will be available initially for both PC & Mac.
The funding goal here is USD 100,000 , with two stretch goals of USD 250,000 and USD 500,00 which will see the iOS and Android release of the game, as well as additional bells and whistles in the form of extra levels, more kittehs and accessories. There are plenty of backing tiers available on the Super Techno Kitten Adventure's Kickstarter page and for a minimum of USD 15, you'll get the game and if you were to pledge USD 10,000 or more, you get to watch Yankees ball game with the team (among other things).
So whatcha waiting for, let's get the ball rolling and the funds coming in to make 21st Street Games' Super Techno Kitten Adventure dreams come through: https://www.kickstarter.com/projects/w21/super-techno-kitten-adventure
Powered by

Sidelines
Previous Post Go Treasure Hunting in Pirate Lines (iOS) Game Review
Next Post Jojo's Bizzare Adventure Available for Xbox 360 and Sony PS3 in August 2012