Cuboid: 3D Puzzle Game (iOS) Game Review
Cuboid: 3D Puzzle Game for iOS devices is actually a port of a popular PSN hit of the same name. This naturally brings about some really stunning visuals from its console cousin and not to mention, the highly-acclaimed gameplay. In Cuboid, players take control of a block column, moving it about across the diverse setting of each level in order to cleanly slot the block column into the glowing blue hole in each level.
It is actually easier said than done as even the earlier levels are devious little puzzles in their own right. Players are awarded stars (ala Angry Birds) as they aim to finish each level in the shortest time and with the shortest number of moves. All these puzzle solving moves take place amidst stunning 3D backdrops (ancient temple, altar chamber and temple catacombs).
IMHO Some of these puzzles in the game can give those MENSA folks a run for their money. LOL. If you are stumped, you can always activate the hint button which will then show you the moves to make it from your current position to the glowing blue hole. This is where developer HeroCraft gets to make additional moolah: Hints are finite, and you'll need to purchase additional hints via IAP.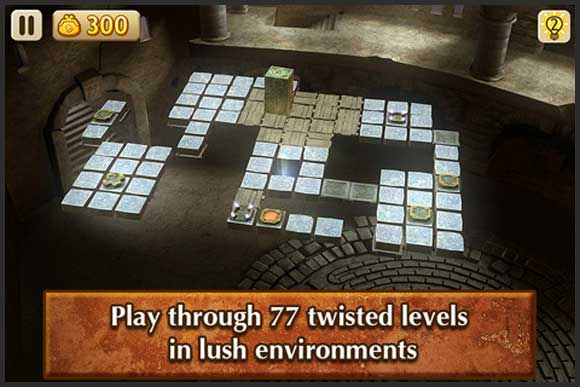 For achievement junkies, Cuboid comes with Game Center, with plenty of achievements available. I actually thought I can quickly gain some achievements but after getting stumped on the 5th puzzle, this is going to take some time. Nineoverten.com rates Cuboid at a 4.5 out of 5; if you are looking for a puzzle game with amazing visuals, you have found it in Cuboid.
The game is available for free on the iTunes App Store, check it out over here: https://itunes.apple.com/us/app/cuboid-3d-puzzle-game-free/id515257693?mt=8
Powered by

Sidelines
Previous Post Got An Idea For A Cool iPhone App? Here's Your Chance to Win $500
Next Post Batman: Earth One Book Review