Now, Here's A Groupon Deal For Diablo III
I was reading this article on Businessweek that gave me the impression that Groupon is on the path of implosion, at least in the U.S. The crux of the matter was the rapid expansion of the company internationally which is now causing check and balances to go out of the window. Case in point, the company admits to "material weaknesses" in its accounting and there's a real dilemma among investors whether to stick around or jump.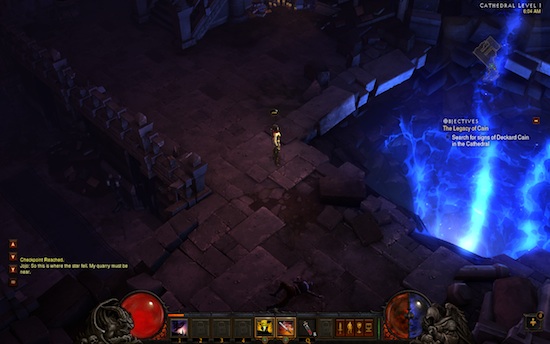 In Malaysia however, there's a fast rising trend that borrows a line from Mastercard's marketing campaign: "for everything else, there's Groupon". You'll find Groupon Malaysia hawking everything from travel discounts, to beauty products and even gadgets. In this sea of consumerist offerings, it's about time that they offered video games and this just came in today: "Exclusive Pre-Order: Diablo III by AsiaSoft for RM218. Free Nationwide Delivery"
Yup, that's a Groupon for Diablo III and while there's no discount (the price is pretty standard), I'm guessing that AsiaSoft chose to go with a Groupon to tap on the large base of potential buyers, most of them receiving daily e-mails on Groupon deals. While the free nationwide delivery (or same day pick-up) would strike a potential buyer's fancy, a check with other retailers revealed somewhat more compelling bargains, I know of two others who are giving away either a poster, or a Steel-Series mousepad or even BOTH!
Oh well, a friend of mine who sells games part-time is helping me get the game for RM 160, interested in the details? Hit me up on the comments area. If you are interested in checking out the Groupon, you can do so over here.
Powered by

Sidelines
Previous Post ZiGGURAT (iPhone) Game Review: Get This Game
Next Post Lamborghini Aventador LP 700-4 Gets Featured in Sports Car Challenge (iOS)