Track Lapse (iPhone) Game Review: Not Quite What I Thought It Would Be
I love running, but playing a game about running (I'm not talking about one of those distance games, but rather one that looks to be clearly inspired by track & field/marathon and comes complete with a half naked guy with an iPod strapped to his arm…) turned out to be not that fun.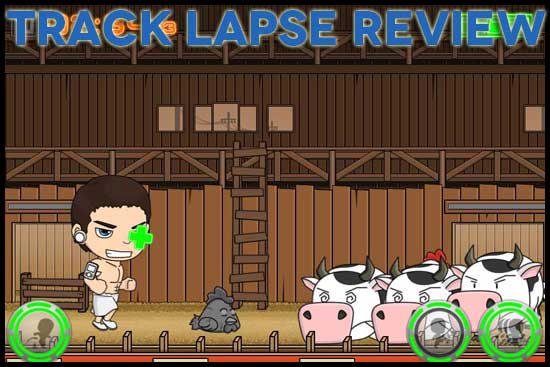 Track Lapse is Xecudev's latest game for the iPhone and honestly, I fell asleep a couple of times when I hit level 3 in the game's story mode. It's been a long day (I'd admit that) and having a game in which you need to guide a guy to run, jump over or kick obstacles and sprint when the occasion calls for it….the whole scenario is like a baby asking for a lullaby.
The game's other faculties are not at fault though. The 2D graphics look fine, the controls are nicely placed, the soundtrack is best described as interesting and the Game Center leaderboards and achievements would have been the proverbial icing on the cake…. if the game wasn't boring in the first place. In my actual training runs, I actually get a sense of excitement, and even for a game, Track Lapse feels a bit rote.
Maybe it would appeal to non-runners, I don't know. I'll leave it to you to decide since for some reason there are no shortage of 5-star ratings for this game on the App Store. I can only give Track Lapse a 3.5 out of 5 (which is not too shabby by the way). The game is available on the iTunes App Store for USD 0.99: https://itunes.apple.com/us/app/track-lapse/id473701533?mt=8
A review code was provided to Nine Over Ten 9/10 for the purpose of this review.
Powered by

Sidelines
Previous Post New iOS Shmup Storm Strikers Features Soundtrack From Warinside
Next Post The Main Reason I Shop Online…