My Favourite StarCraft II Mods
Been revisiting StarCraft II recently, not really for the campaign, but for the custom games in the multiplayer mode, and I think I've found the two mods that I really like. The first one is Left 2 Die, which is an official StarCraft II mod by Blizzard. It's a cooperative version of the Outbreak mission in the single player campaign, and as such, the gameplay is divided between day and night phases.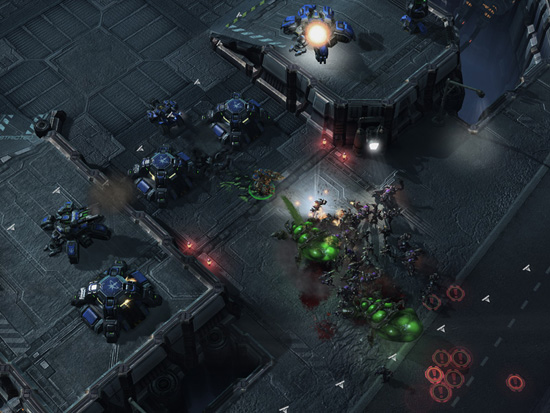 During the day phase, players go about destroying infested structures, while at night, they'll need to survive the onslaught of hundreds of infested units. It's crazy fun for players who love to "turtle" and I've been playing this map 3 nights in a row. Hehe.
Next up is a favourite of mine since the days of WarCraft III, no, it's not DOTA, rather it's Element TD for StarCraft II. Yup, tower defense is a venerated genre over here at Nine Over Ten 9/10. So much so that after platformers, the most reviewed category of games over here, irrespective of platform, would be those belonging to this particular genre.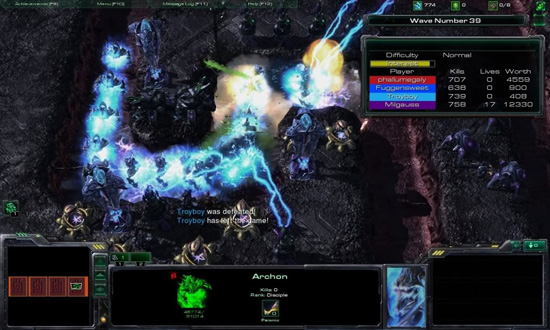 I managed to survive until wave 40 before succumbing to a superior wave, and like Left 2 Die, it was crazy fun. So what are your favourite mods on StarCraft II? Personally I can't wait for Blizzard DOTA to arrive.
Powered by

Sidelines
Previous Post Master Chief Wishes You Happy Chinese New Year 2012!
Next Post Resident Evil: Revelations (3DS) – Better Than I Thought