This One Is A Keeper: Tiny Brush (iPhone) Game Review
Who would have thought paintbrushes can be the subject of an arcade title on the iPhone? In Tiny Brush, they are the stars, customizable ones at that, in a game where these brushes battle for supremacy in three different game modes. The game puts players in control of a single brush as they aim to, depending on the game mode, paint the most area in a level, hang on to a flag the longest or just chase and shoot opponents to submission with paintballs.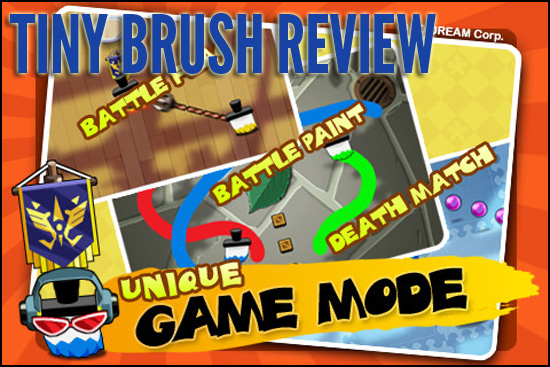 Regardless of which game mode you choose from, try keeping your distance from enemy paint brushes as bumping into them will stun BOTH paint brushes. As you are running around the battlefield, look out for obstacles and items that can be utilised to great effect, either to gain more ground or simply to stall the enemy. Items and costumes can be purchased between levels so be sure to rack up them coins (capture the flag is one of the easier modes to start out with)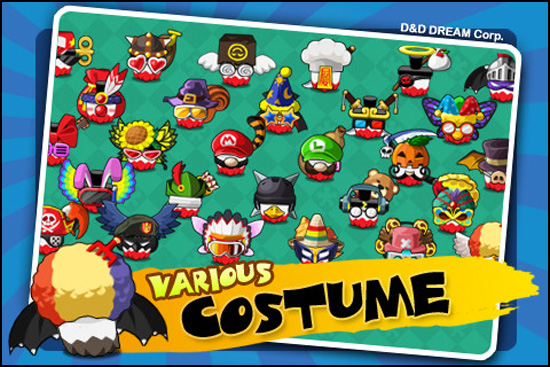 Tiny Brush boasts multiplayer via Game Center along with leaderboards as well. I can't help but feel impressed at the amount of gameplay the game provides, contrary to the word "tiny" in its title. Nine Over Ten 9/10 rates Tiny Brush at a 4.5 out of 5. HIGHLY RECOMMENDED. The game is available on the iTunes App Store for USD 0.99, check it out here: https://itunes.apple.com/app/tiny-brush/id482532167&mt=8
A review code was provided to Nine Over Ten 9/10 for the purpose of this review.
Powered by

Sidelines
Previous Post Indie Game Developer Interview: Matthew Crandall (Appy)
Next Post Some People Are Just….