MTG Meets Harry Potter in SpellCraft School of Magic (iPhone) Game Review
Appy Entertainment's latest release for the iPhone, SpellCraft School of Magic, is probably Appy's most complex game yet and to me, it's the most fun title in their stable of games. That's saying a lot about SpellCraft considering that it can count Trucks and Skulls (a favourite of mine as well) as company.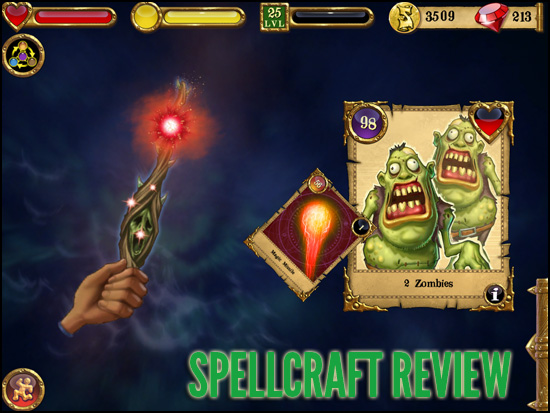 SpellCraft can be best described as Magic: The Gathering (MTG) meeting the Harry Potter set. It's pretty clear which target market Appy is aiming for with this game. In this RPG, players take on the role of an apprentice wizard out to rescue his or her teachers trapped in the dungeons underneath their magical university.
Once in the dungeon, players face off against enemies which are determined, ala MTG, with the draw of a card. Players then cast spells from what looks to be inspired by MTG as well, with a number of finite spells to choose from your spell book. Casting the spells take a cue from Harry Potter (or any other wizarding story for that matter); there's a wand involved, and there's timing to "release" the spell.
I really like the dueling aspect of the game as it's a matter of picking out the right spell to tackle the right kind of foe. Aside from wandering around dungeons kicking monsters' ass, collecting treasures, new spells and other stuff, players get to customise their characters, purchase and grow magical plants which then contribute raw materials for making new potions. The part where players make new spells require a fair bit of touch screen rubbing as players "stir" the mixture of potions in a fiery cauldron.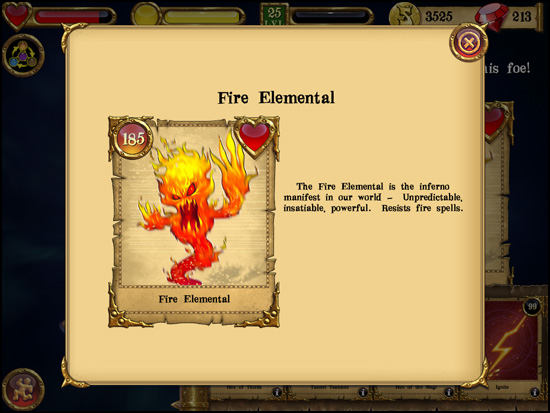 Like recent Appy games, SpellCraft is free to play. You can guess that the game rewards players with coins and red gems which can be used to purchase in-game items like costumes and plants. Players can replenish the rubies by playing the game or by doing in-app purchases. One thing that I nearly forgot to mention is the asynchronous multiplayer that is supported by the game….think of it as Words with Friends but the only spelling you do is by casting spells (lame attempt at a pun…I know).
Nine Over Ten 9/10 rates SpellCraft School of Magic at a 4.5 out of 5 for being a really satisfying alternative to a typical RPG. The game is available on the iTunes App Store for free. Check it out over here: https://itunes.apple.com/us/app/spellcraft-school-of-magic/id471396267?mt=8.
Powered by

Sidelines
Previous Post GAMINSIDE Introduces Modular Loyalty Program Solutions For Online Games
Next Post Batman: Arkham City Lockdown Now Available For iOS Devices