Age of Zombies (iPhone) Gets Even More Awesome With Anniversary Edition
Who can forget a boss fight which features a zombie Tyrannosaurus Rex that can jump and pirouette in air before landing a devastating attack? While some gamers would prefer an Infinity Blade II or an online bingo site for casual play, Age of Zombies gets my ticket as one of the best casual gaming experience on any platform.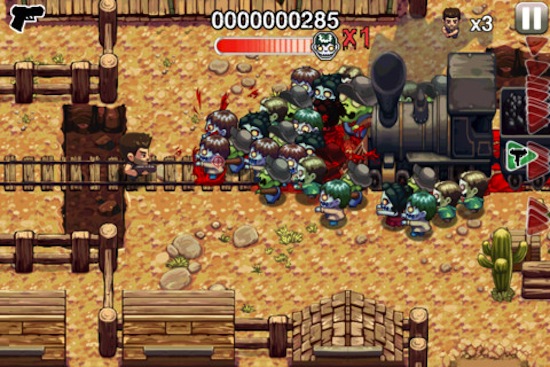 Therefore it's pretty exciting to see the game receive an update on its one year anniversary since its release back in November 2010. The developers, Halfbrick, have come up with a new version of the game called Age of Zombies Anniversary. The digitally remastered version of the highly acclaimed dual-stick action shooter, Age of Zombies Anniversary features all-new Wild West content, HD graphics, support for iCloud and more.
"We've put poor Barry Steakfries through a lot over the past year — endless zombie invasions, unreliable time travel, near hopeless battles against reanimated dinosaurs," said Phil Larsen, chief marketing officer at Halfbrick. "We thought, what better way to celebrate Barry's survival than to create a whole new set of ravenous monsters and brutal challenges with gorgeous graphics, and throw Barry into a zombified Wild West to face it all. Happy Birthday Barry!"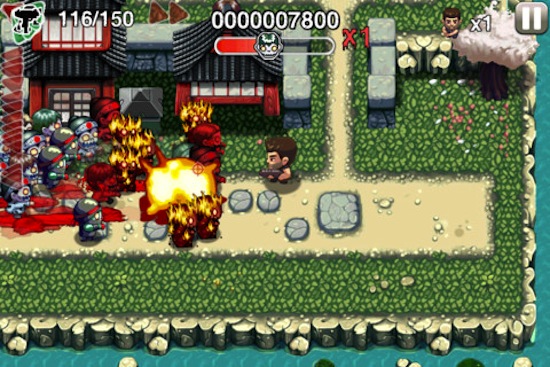 In the celebratory, high-definition Age of Zombies Anniversary, Barry Steakfries travels across milestones in history — including prehistoric times, ancient Egypt, feudal Japan and the all-new Wild West — to blast, burn and battle back the undead forces of the appropriately named Professor Brains. Use a variety of weapons including rocket launchers, flamethrowers, shotguns and cheesy one-liners to destroy hordes of zombie ninjas, mummies, cavemen, cowboys and even a Zombie T-Rex in a birthday hat.
With Game Center leaderboards, a horde of achievements and universal synchronization via the cloud — meaning progress and achievements will carry over to any iOS device — Age of Zombies Anniversary is the crown jewel in the time traveling, zombie blasting, cut-off leather vest wearing comedy action genre. The game is available on the iTunes App Store for just USD 1.99, check it out over here: https://itunes.apple.com/us/app/age-of-zombies-anniversary/id451365136?mt=8
Powered by

Sidelines
Previous Post More High Production Value iOS Games in 2012?
Next Post Fruit Ninja Plushies Available Starting From Today!