Check Out Afterfall: InSanity's Latest Trailer, Gold Build is OnLive!
Afterfall: InSanity is entering its final stretch just before the official launch later this month. To kick off the final countdown towards launch day, Nicolas Games has release a new trailer, showcasing the special effects and the Unreal Engine tech that will make the game a truly unforgettable experience.
Fans will be happy to know that aside from ordering the game from www.afterfall-universe.com/en/buy, the gold build for Afterfall: InSanity has already been approved and is ready for distribution via OnLive! Check out the press release below for more details and of course, the new trailer: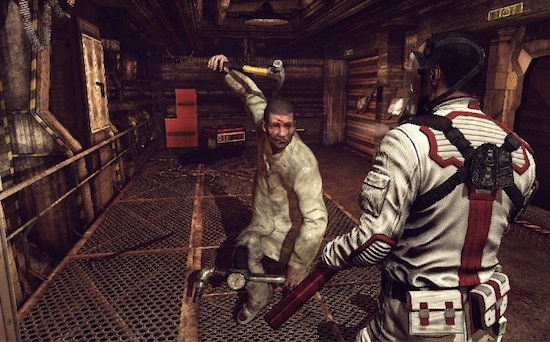 San Francisco, USA and Katowice, Poland, November 21st, 2011 – Nicolas Games has released a brand new trailer for their upcoming Afterfall: InSanity, kicking off the final countdown to the game's launch later this month. This heartbreaking trailer, titled "Enviro", showcases the aftermath of a devastating nuclear fallout. You'll find a destroyed city full of hidden mystery offering a variety of gameplay here.
It also features exciting gameplay inside the shelter and amongst the city ruins, and you'll feel symbolic meaning once you step foot outside of said shelter. Special effects, boosted via the Unreal Engine technology, make Afterfall: InSanity a truly unforgettable experience.
This new video also highlights the dramatic music, written by Portuguese composer Pedro Macedo Comacho, who was invited to join the team by Nicolas Games' very own sound director Marcin Przybyłowicz.  The soundtrack intensifies the dark atmosphere, which is sure to evoke goose bumps and enhance the tension.
"Gamers who pre-order Afterfall will receive the soundtrack as a gift, regardless of whether we reach the ten million mark or not," said Patryk Hamerlak of Nicolas Games. "This is our way to emphasize that market rules have changed. Additional content and add-ons to games used to be free but now they cost much more and those costs are continuously inching upward. We see an opportunity to help change the world, while also giving a quality game experience to players at a reasonable price."
Afterfall: InSanity will be launched on the 25th of November for PC, and we're also happy to announce that it will be debuting on the OnLive cloud gaming service as well. It is currently available for pre-order at www.afterfall-universe.com/en/buy.
Powered by

Sidelines
Previous Post Konami Announces Frogger Free for iOS Devices