Indie Arcade Racer Ignite Is Coming This Fall!
I've seen indie first person shooters and strategy games, most of them are top-notch efforts, but I've not seen an indie arcade racer until I read about Budapest-based Nemesys Games' arcade racer simply titled Ignite. From the screenshots and the trailer video, the game looks amazing, kinda like the Burnout games on current generation consoles.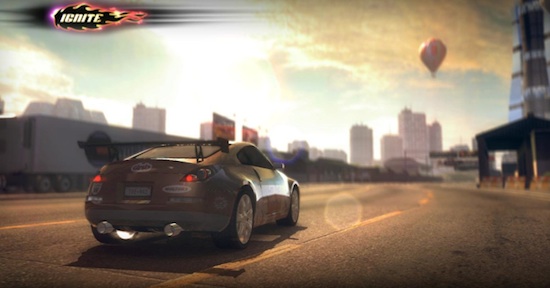 Here's a bit on the gameplay: Players must collect points while racing, by performing maneuvers, stunts and destruction to add to their overall score. Once past 1000 points, players can burn away their score to get ahead or save it for a time bonus at the end of the race. Ignite sports 3 racing modes, 35 circuits to run, and a multitude of cars and configurations to speed through 7 different locations in single player or with up to 5 friends, via multiplayer.
Check out the trailer below:
The game is slated for a retail release on the 21st of October in selected countries, whereas an international release on Steam is set for October 28th. Stay tuned to Nine Over Ten for more details.
Powered by

Sidelines
Previous Post Siege Hero (iPhone) Review: A Refreshing Change of Perspective
Next Post Pocket God Update Brings New iOS 5 Features to iPhone Gaming