Zen Wars (iOS) Game Review: Tower Defense Warfare Challenges You To Keep It Together
Subzero.eu's latest addition to the iOS Tower Defense genre, Zen Wars, combines gameplay from the least likeliest of games to form up what would I say as an interesting mash-up. The back-story is a rather humorous one, with players taking up the role of an apprentice tasked with defending the towers against the forces of an evil looking Samurai since your generals are away on a spa holiday.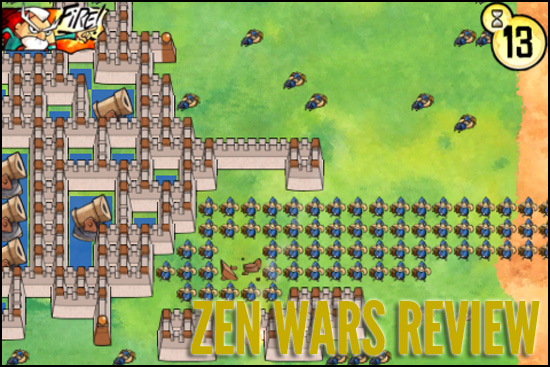 Gameplay-wise, Zen Wars is pretty straightforward, but unlike any other Tower Defense game I've seen.  Your primary objective is to build up your tower's fortification along with the placement of cannons before going into a round of fighting with the AI, or multiplayer, opponent. You aim your cannon fire simply by tapping anywhere on the screen, but preferably on enemy units and cannons.
After each round, you repair and extend your fortifications and place additional cannons; you repeat this until the enemy or you, are reduced to rubble. The developers didn't call this game a strategy-puzzle game for nothing. For one, building the fortifications in the form of walls takes a little bit of work, since the pieces that you get are random in terms of size, but one thing is for sure…they are shape like tetriminoes.
Yup, I'm not kidding, Players will have to rotate these pieces into place into sections of their walls. The end result may look ugly but look at it this way, the thicker the walls, the least likelihood there is for enemy foot soldiers to blow past them quickly. Some scenarios present a tactical dilemma to players, especially when there are bridges. Bridges allow enemy foot soldier to come en-masse to your part of town. It's a choice between dealing with enemy cannon, blowing up bridges or blowing up those pesky foot soldiers.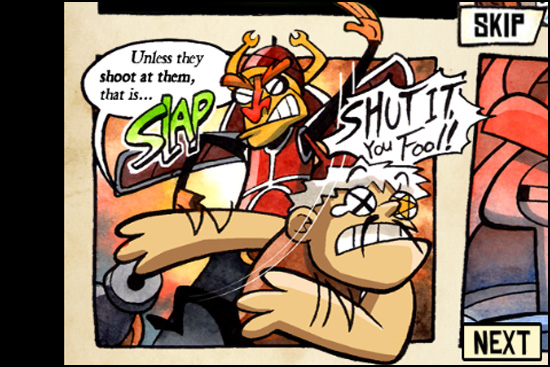 The objectives of each level may vary from killing everything to destroying certain things or holding out for x number of rounds. It's crazy, it's frantic at times but most importantly Zen Wars challenges you to gather your wits together to go several rounds and succeed against an enterprising AI opponent (or multiplayer via Game Center) who will try and make your life miserable. Hence, I think, the title is pretty apt for the nature of the game.
Nine Over Ten 9/10 comes away suitably impressed by Zen Wars, and this game should be in any Tower Defense aficionado's iOS library. We award it with a 4.5 out of 5! HIGHLY RECOMMENDED. The game is available on the iTunes App Store for just 99 cents, check it out over here: https://itunes.apple.com/us/app/zen-wars/id344115274?mt=8
A promo code was given to Nine Over Ten 9/10 for the purpose of this review.
Powered by

Sidelines
Previous Post Xbox 360 News: The Splatters Coming Soon, Fruit Ninja Kinect Now Available, Check Out The Trailers
Next Post Big Pixel Studios Releases Next Update (v1.2) for Hit iOS Game Land-a Panda