Digital Harmony Announces SuperTomo for iOS, Browser, Android and More
Hmm..remember those cute little Tamagotchi games? The guys and gals over at Digital Harmony Games, a new interactive entertainment developer of social, casual games, are coming up with something similar for iOS, Android and even web browsers. This time however, players will not be raising ccreatures, but superheroes; from a superbaby to teen to a full-fledged superhero in a game called SuperTomo.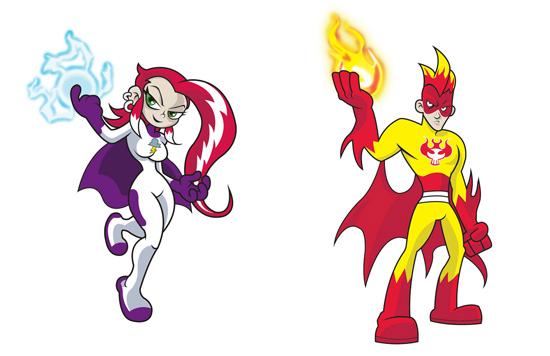 Talk about a super life-cycle. Players will be able to play, trade and BREED with friends on iOS devices, Android smartphones and tables, and PC and Mac browsers. There are endless of ways to raise a superbaby and care for a superhero with tons of combinations for superpowers.
"Who doesn't want their own superhero?," said Jeff Lujan, CEO of Digital Harmony Games.  "With today's social networking lifestyles cross-platform capability is becoming a must. We are excited about the SuperTomo cross-platform experience we will offer, and we think players are really going to respond to that."
Stay tuned to Nine Over Ten 9/10 for more details as they come out.
Powered by

Sidelines
Previous Post ChocoRun (iPhone) Game Review: Pure Platforming Goodness
Next Post This Week In Comics: Detective Comics, Project Superman, Venom, X-Men Legacy, Schism, Uncanny X-Force