Assemblage 2 (iPhone) Game Review: More Tower Stacking Awesomeness
B.I.G Games' Assemblage 2 is one of those video game sequels that subscribe to the formula that if it's not broken, don't fix it. The same basic gameplay from Assemblage still applies, players arrange shapes into a tower (or structure, because my creations don't look anything like a tower), and pray that the particular assembly holds up once it is completed.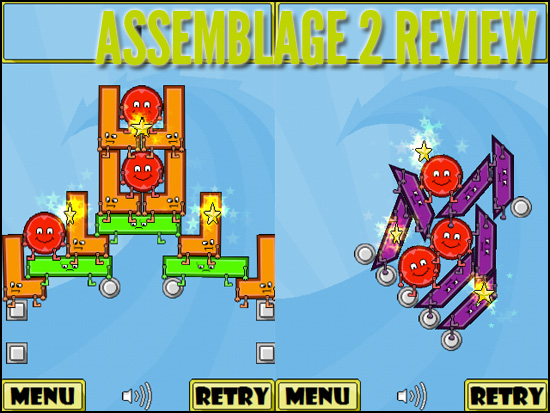 Players are rated by the number of stars their tower touches in a level. The game maintains the 2D look and feel from the original and from where I stand, one of the more interesting updates to the game is that developers gave "faces" to the shapes. This adds a little character and cuteness to the game.
The first game's penchant for giving players extreme bang for their dollar continues in Assemblage 2 with 100 levels available from the onset. This game is perfect for a lazy afternoon or even during the commute to the work place, just don't yell loudly in public when your tower decides to go under :). Nine Over Ten 9/10 rates Assemblage 2 at a 4.5 out of 5. HIGHLY RECOMMENDED.
The game is available on the iTunes App Store for just USD 0.99. Check out the game over here: https://itunes.apple.com/us/app/assemblage-2/id441886361?mt=8. A promo code was provided to Nine Over Ten 9/10 for the purpose of this review.
Powered by

Sidelines
Previous Post 'Colosseum' Now Ready to Attack the Android Market
Next Post ChocoRun (iPhone) Game Review: Pure Platforming Goodness