Ionocraft Racing (iPhone) Game Review: Makes You Wanna Go FASTERRR…
I always maintained that the only good thing to come out of Star Wars Episode 1: The Phantom Menace was the pod-racing video game by LucasArts. It was one of those sci-fi racing games that went toe-to-toe with Wipeout in terms of sheer speed and excitement.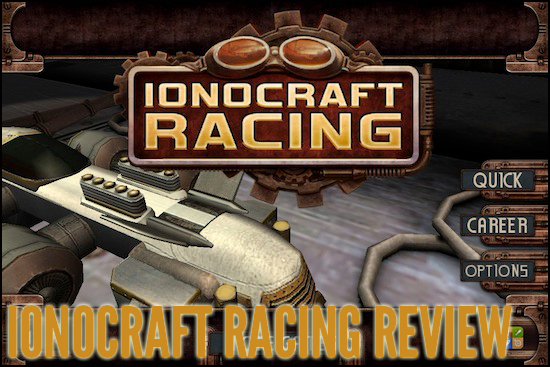 While I enjoy racing games on the iPhone, it wasn't until recently that I saw something similar to Star Wars Episode 1: Racer. It would seem that PAN Vision and Fabrication Games' Ionocraft Racing for the iPhone is crafted from the same mold,but there are some key differences. The game is a beauty to behold in all it's steampunk 3D glory but it seems that some sacrifices were made to achieve this, as the game is a single-player time-trial racer.
Now before you start screaming one-trick-pony, do hear me out on the game. Players get to trick out (sorry, pun not entirely intended) their racing vehicles, dubbed Ionocrafts. Basic parts can be replaced with more streamlined, lighter ones while add-ons such as boosters can be purchased all for just one reason, to GO FASTER.
Like most casual games these days, players are graded on how well they did on track in the form of medals. Actually I wouldn't cast Ionocraft Racing as a casual game, it's more like semi-pro. The need for speed is so overwhelming it would appeal to competitive gamers. It helps that Ionocraft Racing is hooked up Apple's Game Center service which provides online leaderboards and achievements.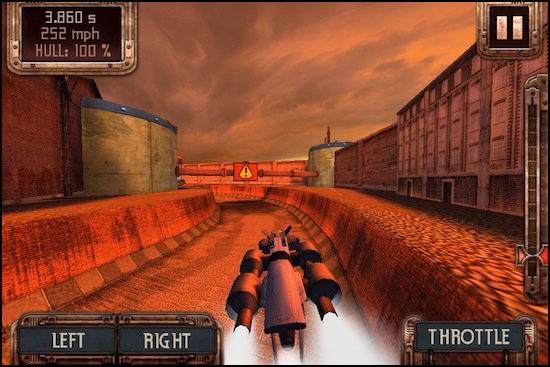 Let's face it, this game is for speed junkies, which is not a bad thing.
To be honest, I had a hard time reviewing the game as it was rather temperamental on my device (an iPhone 3GS), launching the game became a wing and a prayer kind of thing. Much as I like to blame the iOS 5 Beta 2 for this, I would think that an iPhone 4 would be more suited for the task. The game itself is not perfect either, the customization part is a bit clumsy.
For sheer speed, beauty and audacity (it's a ballsy move coming up with a time-trial only game), Ionocraft Racing gets a 4 out of 5 from Nine Over Ten 9/10, just make sure you have the goods to play the game. Ionocraft Racing is available on the iTunes App Store for USD 1.99. Check it out over here: https://itunes.apple.com/us/app/ionocraft-racing/id428222704?mt=8
A review code was provided to Nine Over Ten 9/10 for the purpose of this review.
Powered by

Sidelines
Previous Post Zombie Toss Basketball (iPhone) Game Review: An Alternative To Just Shooting Them
Next Post RabbitDash 1.0 Released For iOS Devices