360 (iPhone) Game Review: Physically Manhandle the iPhone With This Party Game
One of the weirdest games that I've played on the iPhone just this week is Yaniv Gold's and Dan Iosub's indie game title, 360. The premise of the game is pretty simple, asking the question how many times have you been spinning your iPhone around for no particular reason? I've done it myself, twirling the iPhone around on a desk during boring meetings.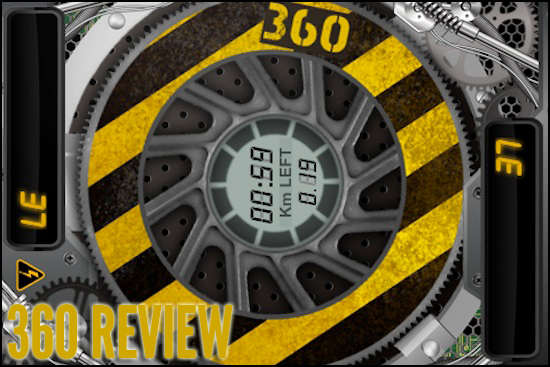 Translate that into a form of gameplay and throw in a whole bunch of Game Center achievements, and there you go, 360 in a nutshell. From where I stand, the Challenge modes are particularly well suited for a crazy party game experience, in which people can take turns to see how fast or how far they can clock spinning the iPhone around. Just don't give it to Ms or Mr Butterfingers standing at the corner.
I really like the presentation style with all the gears going on and the sound effects are pretty cool. Honestly, I thought I was dealing with some turntable kind of game in the first place. In any case, 360 gets two thumbs up from us over at Nine Over Ten 9/10 and to make things a little more official sounding a 4 out of 5 on our ratings scale. COOL STUFF. On a side note, I wonder if anyone has played this on an iPad; it would be riot!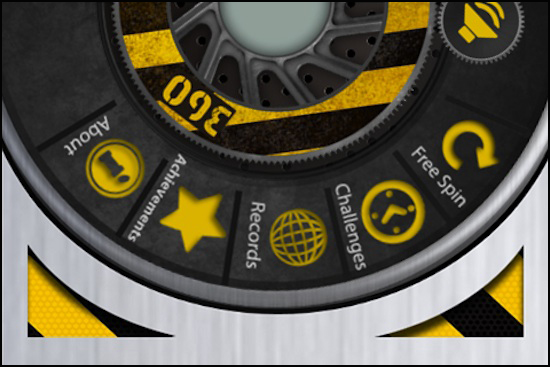 360 is available on the iTunes App Store for just USD 0.99. Check it out over here: https://bit.ly/mBMJ8k. A review code was provided to Nine Over Ten 9/10 for the purpose of this review.
Powered by

Sidelines
Previous Post Highly Anticipated ZENONIA 3 comes to Android for Free
Next Post Lamebo VS. Zombies (iPhone) Game Review: Simply AWESOME