Grove Keeper (iPhone) Game Review: Excellent Opposite To Angry Birds
Imagine playing Angry Birds with the tables turned whereby players are tasked to block off incoming attacks from the birds. Get the idea? OK, good. That's because I just described the gameplay behind CGMatic's latest iOS game, Grove Keeper. Like Rovio's runaway hit, Grove Keeper is set in 2D and relies heavily on physics for the bulk of the gameplay.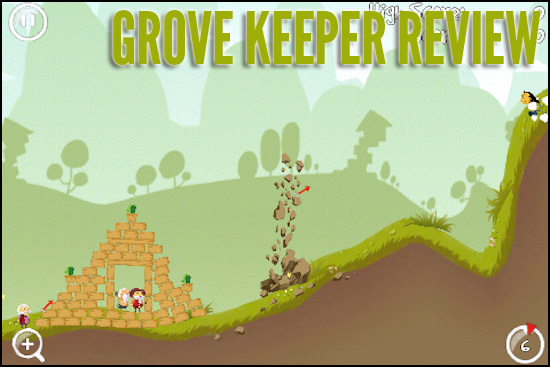 Players are tasked with controlling an old man sitting in the worse possible kind of structures defending against hordes of soldier/ninjas out for his blood. Thankfully he knows magic, enabling him, among other things to raise temporary stone barriers that bounce projectiles back to the enemy soldiers that threw them, use trees to slow the enemy down and even mark certain enemy soldiers so that his companions can get a shot at them.
It sounds pretty fun but don't just take my word for it, play the game and you might get the experience resonates in your head as "Hey, I think I know how those poor defenseless pigs in Angry Birds feel when they get bombarded". The later levels can be really frantic as enemies attack from both sides and just so you know, Grove Keeper has over 80 levels, with 8 "Last Stand" levels for you to battle it out against endless waves of enemies.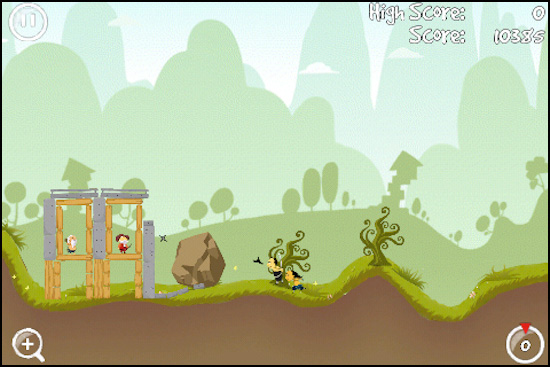 One special mention about Grove Keeper is the artwork. I really like the graphics in the game, they might be simple, but certainly works, just like a Genndy Tartakovsky show on the Cartoon Network. Game Center is pretty much a given these days for casual games out to make a name for themselves and Grove Keeper is no different.
Grove Keeper is one fun and challenging cookie to partake of, and it's certainly a rewarding experience as the levels get crazier and the players get more frantic. Nine Over Ten 9/10 rates this game at a well deserved 4.5 over 5. Get it now! Grove Keeper is available on the iTunes App Store at a discounted price of USD 0.99: https://itunes.apple.com/us/app/grove-keeper/id415169577?mt=8
A review code was provided by CGMatic to Nine Over Ten 9/10 for the purpose of this review.
Powered by

Sidelines
Previous Post Legendary Wars HD Released for the iPad