GemCraft (iPhone) Review: Tower Defense At Its Best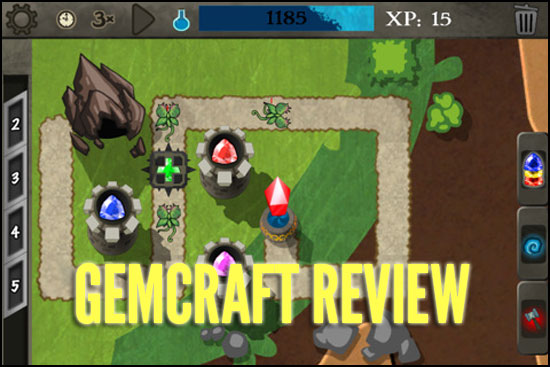 GemCraft for the iPhone turned out to be more than just another Tower Defense game, it was a surprisingly deep experience with many layers (like an onion, I can't think of any other analogy) and just when I thought I had the game figured out, it springs out even more surprises, in a good way. This is the one game that you must play if you think you've seen all the genre has to offer up to you and is definitely something that appeals to veteran/hardcore Tower Defense players.
Funny how I should start off with what should be the summary paragraph in a review, but I had to get it out of the way simply because the game is just too awesome to begin with. In any case, GemCraft is bound to intimidate newbies a little bit. The core gameplay of setting up towers AND traps, and putting up different gems into these towers and traps to give them different abilities is different from that of other games.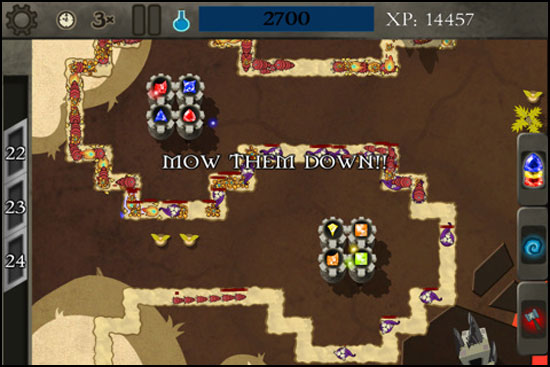 Throw in the ability to COMBINE gems together to create more powerful variants and you get an experiment platform, turning the art of Tower Defense, into a science. The level of experimentation is endless, and I was delightfully surprised by this feature. Just when I thought that this aspect of the game is cool, the game got even cooler with a feature borrowed from RPG games, and this really takes the cake.
GemCraft presents the player with a skillset section, dubbed Skills of Magic (after all, players are taking on the role of a wizard), in which there are a variety of upgradeable aspects to the player's character, and these are unlocked as the player completes more levels. One skill, when upgraded, will boost up the player's starting mana, very important when you want to get a jumpstart to tower building in a level.
Speaking about levels, there are 32 of them spread across 4 worlds, and guess what, there are 7 gameplay modes to be unlocked PER LEVEL. OMG. Talk about value for money, but this is really venturing into overkill. To top it up, the game looks great, both on the over-world map and within levels.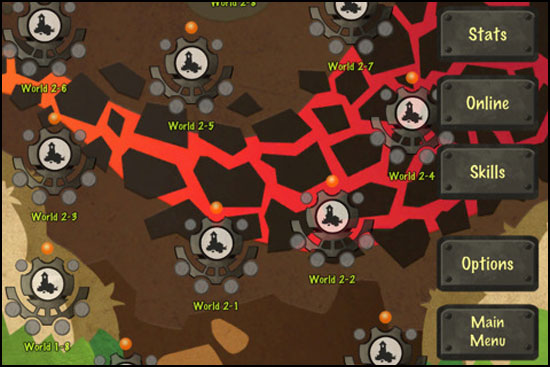 Like I've mentioned in the first paragraph, GemCraft is one heck of an experience when it comes to Tower Defense games. Someone should give developer ZigZagGame an award or something, as Nine Over Ten 9/10 gives two thumbs up, and a rating of 5 over 5 for this excellently crafted game. Go, get it now!
GemCraft is available on the iTunes App Store for USD 1.99. Check it out over here: https://itunes.apple.com/us/app/gemcraft/id418510736?mt=8. A review code was provided by Appular to Nine Over Ten 9/10 for the purpose of this review.
Powered by

Sidelines
Previous Post Manage A Tattoo Parlor In Kitty's Tattoo, Released Today For iPad and iPhone
Next Post Noty & Moky (iPhone) Game Review: Warioware Incarnated on iOS!