Land-a Panda (iPhone) Game Review: Makes An Impressive Splash!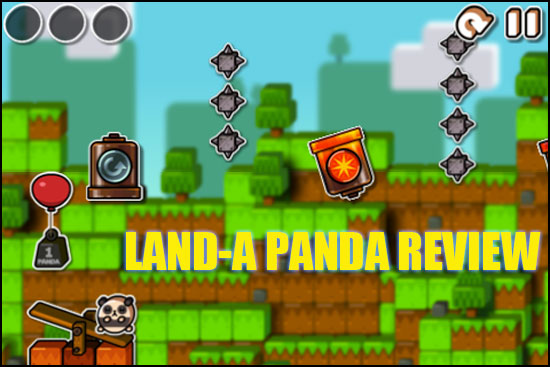 Land-a Panda is one cute iPhone game, I give you that, and the title's a cheeky one too considering that players are to assist male panda Yang Guang in getting over to where the female panda, Tian Tian, is on every single level. I don't know whether is this a prevailing theme, but like another game I reviewed earlier this week, this 2D platformer involves cannons
Players launch Yang Guang (I would like to think that no animals were harmed during the making of this game) from one cannon to another until he reaches the platform in which Tian Tian is located at. This really beautiful game featuring 2D pixel art (reminding me of all-time-favourite Super Mario Bros 3) is an excellent disguise for what is actually a physics based puzzle game. And if I may add, it's a damn good physics based puzzle game.
There are several different types of cannons, and players will have to have a pretty good sense of timing and placement to launch Yang Guang over the myriad of obstacles and also to collect coins scattered throughout the levels. One unique thing I noted about each of the levels, aside from the starting platform in which Yang Guang and the final platform that Tian Tian is located, there are no platforms in between and its cannons all the way.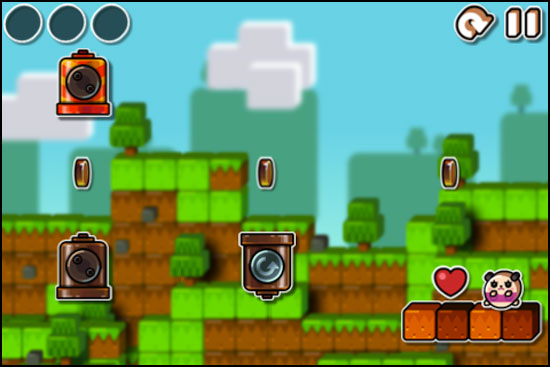 There are 4 different worlds, each populated with its own set of levels, players will definitely get their money's worth with this game. While there's no difficulty level, the game ramps up difficulty and complexity on a gradual basis. Players who hit a wall in a particular level can opt to skip it to proceed to the next one; this I feel is a nice touch. Land-a Panda comes with both OpenFeint and Game Center integration for online leaderboards as well as achievements.
Land-a Panda is certainly one amazing game, and a smart one at that. If you have like only USD 0.99 in your iTunes account, use it to buy this game now! Nine Over Ten 9/10 rates this at 5/5. GET IT NOW!
Land-a Panda is available on the iTunes App Store for just USD 0.99. Check it out over here: https://itunes.apple.com/us/app/land-a-panda/id410332343?mt=8. A review code was provided by Big Pixel Studios to Nine Over Ten 9/10 for the purpose of this review.
Powered by

Sidelines
Previous Post Hummingz EVO (iPhone) Game Review: Centipede Remade!
Next Post Ball Pit 2.0 – Free 3D Game Uniquely Utilizes iPhone 4's Gyroscope